Scissorbella asked me to make her something to keep her client information in. You know, her customers with their hair color recipes, etc.. I used a CTMH Acrylix Organizer Z1038. I decorated with More to Adore B&T paper X7075B and More to Adore Stickeaze X7075C. I wrapped some chocolate ribbon around it and embellished with a layer of Just Blooms-Big Pinks Z1033 and added a chocolate button.
Attached to the handle are the Chocolate Collection assortment of ribbons Z1302
The inside separators are 6x6 and have alpha stickers. She loves it!!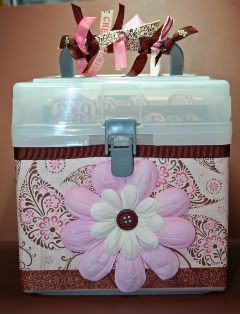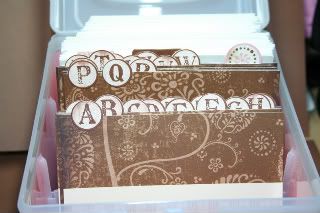 Karma...be the first to forgive...