I love it when little ghosts and gobblins come to my house for treats. They're so cute!! I wonder what this year will bring? I can hardly wait for my Grandson to come visit. His costume is a surprise.
His Mom
says that he has been practicing saying Trick Or Treat and is pretty good at it. You know I'll have the camera ready!
Aren't these the cutest little Ghosts? I love the little sock monkey!!
Pink Cat Studio
now has digital images! They're fabulous. You Just resize and print on card stock and color and embellish as desired.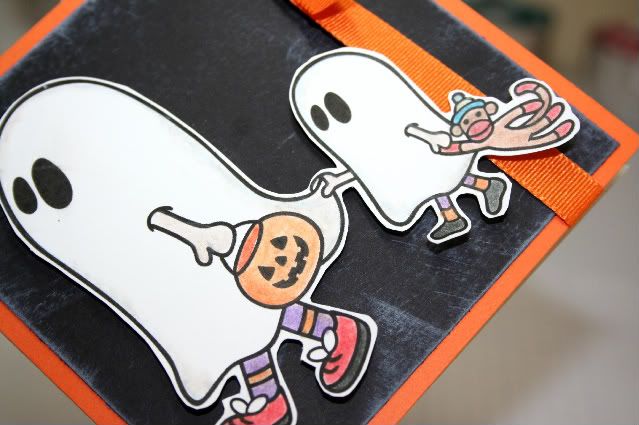 Products used: Pink Cat Studio - DIGI. CTMH Black. Orange. Orange ribbon.
Prisma Color pencils. Gamsol. white craft ink.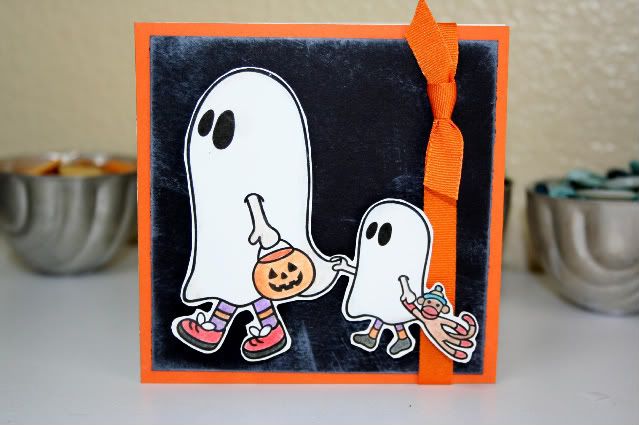 EnJOY!