I don't often get to make a baby card. Scissorbella called me a couple of days ago and asked if she could raid my card stash cuz she was going to a baby shower. I whipped up this one because I don't have any in my stash… and I wanted to use my new PTI – Sign Language.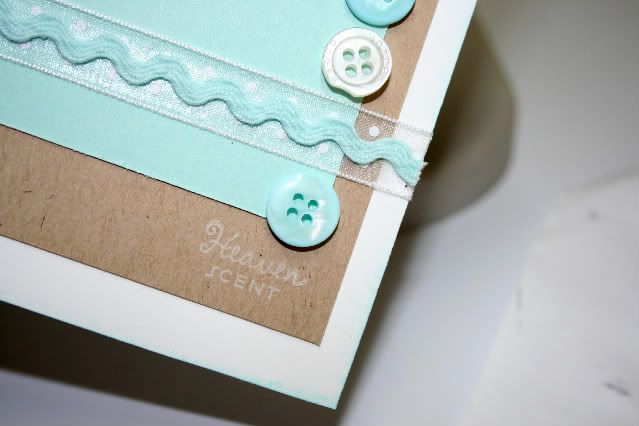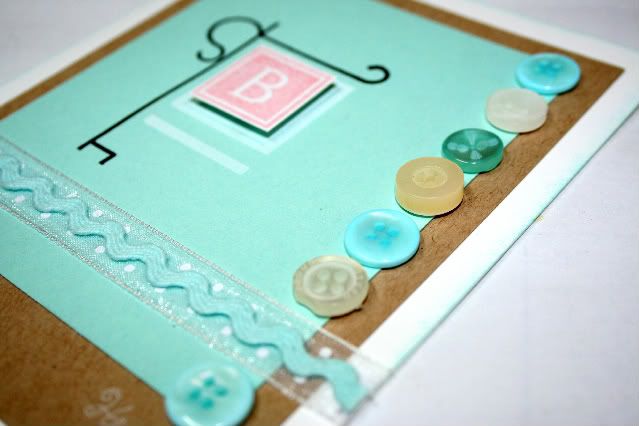 Products used: PTI – Favor it Baby. Sign Language. CS – White, Kraft. CTMH Baby Pink. PTI – buttons. Various Ribbon.
The picture looks a little tilted… Just tip your head a little to the right and it will straighten out. :)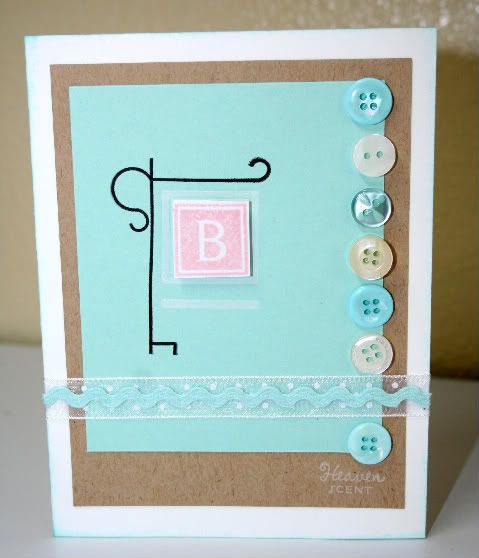 EnJOY!