This is my second challenge of the day... Be sure and read the other one....

Challenge 4
over at Capture the Moment is to create something from Australian – Aborigine art. Their art is amazing. They use alot of bright colors, blacks and white. I stamped some white circles all over the black then stitched around them with a white souffle pen. I cut out the Honey cardstock randomly in a wavy design and glued it on the Cranberry red. I then drew all the stitching in white and black pens. Again…. out of my comfort zone.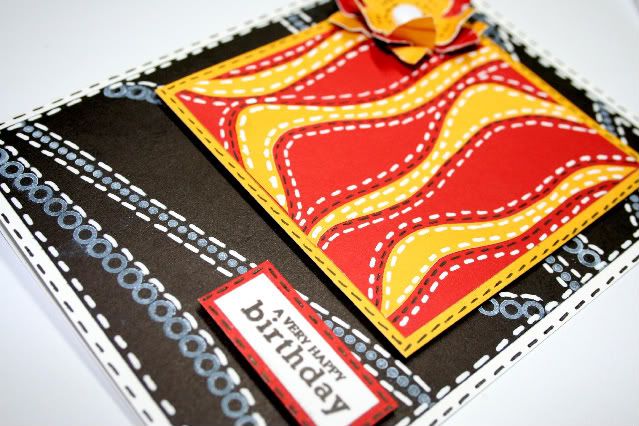 I punched a few flowers and wadded them up to make them look a grungy then attached to the card using a white daisy brad.
Thank you Nicole for challenging me to think outside of the box to make some fun creations!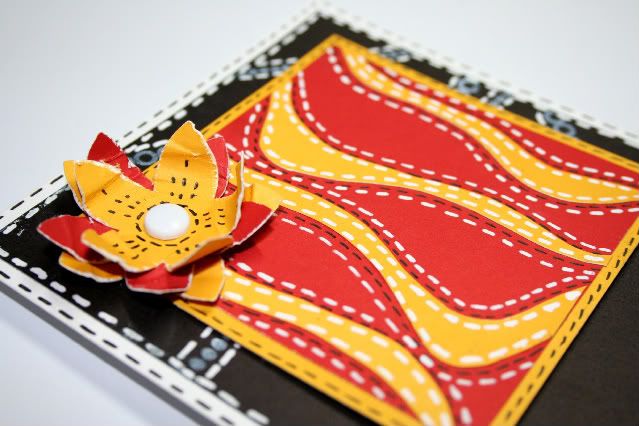 Products used: PTI – Faux Ribbon. CTMH – White daisy ink. Cranberry, Honey cs. Black gel pen. White souffle pen. Flower punch. CTMH white daisy brad.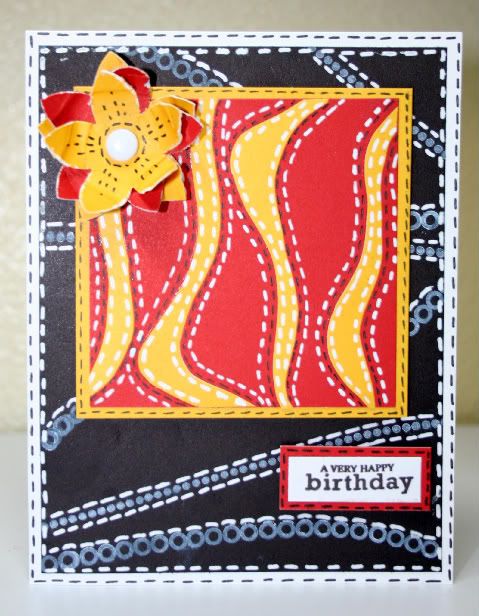 EnJOY!