Since there is a chance of snow tonight and I've been dreaming of sunshine... I'll tell you about my trip to Saint Martin.
My Handyman and I went on a vacation to Saint Martin in December of 2006. We flew to Salt Lake, then to Dallas, then to Puerto Rico, then to Saint Martin. We left home at 5:30 AM and arrived at 11:30 PM. Talk about a long day! When we boarded the plane in Dallas, the pilot asked me where we were going. When I told him, he told me to be sure and go to The Sunset Bar. It's a small bar on the beach along the airstrip. All topless females get free drinks. The girls all lie out along the airstrip on their lounge chairs and wave to the pilots. I couldn't help but wonder if the pilot thought I would be participating in this activity. I noticed that twinkle in his eye as he laughed…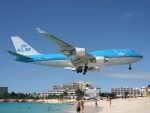 The plane from Puerto Rico was small! We flew across several Caribbean islands before landing in Saint Martin. The hot sultry air hit my lungs as I got off the plane. We took a Taxi to La Vista, not sure what our room would be like. Wilt had won the trip on an online sweepstakes entry. I half expected some little dumpy love shack. We didn't care! We were on vacation! In the Caribbean! Away from all of our worries and stress of daily life. The room was fabulous! It had two bedrooms, two full bathrooms, a kitchen, eating area, and living room. The back door led to a covered patio with lounge chairs. A path led to the swimming pool and down about 3 steps to the sandy ocean beach below! We were in Heaven.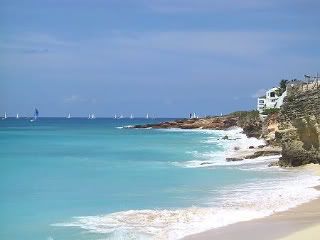 The first morning we decided to rent a car for the week. The car barely fit the two of us. It was a tiny tin can.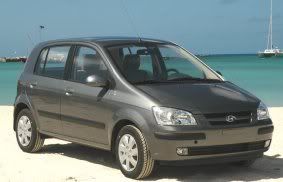 I swear they have no traffic laws on the Island. They talk to each other in a special horn honking language. I thought I was going to die my first day in paradise. Wilt picked it up pretty quick. Hit the gas, and go for it! Beep! Beep! The entire Island is only 37 square miles. Half of the Island is owned by the Dutch and half by the French. We decided to drive around the Island for a quick tour and see everything there was to offer. We drive into Phillipsburg. There was a lot of open air shopping and dozens of jewelry shops.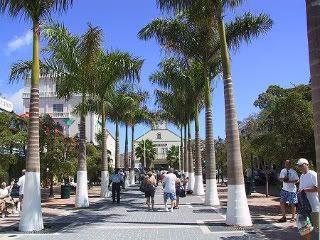 You could get a big beautiful diamond for just a couple thousand dollars! Most of the shops are owned be East Indians. I have a gut feeling that most of them are "Blood Diamonds". Wilt bought me a pretty little Ruby ring. We walked along the boardwalk and seen where the cruise ships dock. We watched some of the local entertainment while eating a quick lunch.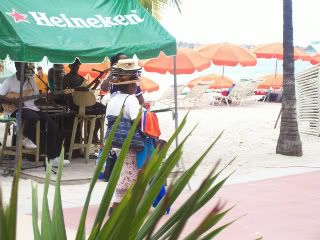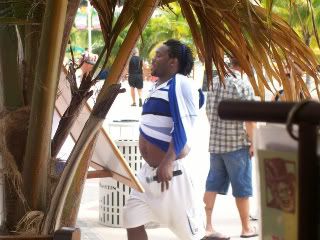 There was a small casino near our "home" so we had to check that out.. We decided we would check out the beaches the next day..

To be continued...