I decided to follow my Sister Krinkle's example and create a Neon Self portrait using Photoshop.
Its fun to distort and create unusual pictures. This one shows my glowing personality! Check out her's
here
.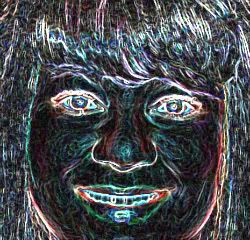 Or how about poster style? It kind of looks like my whole face needs waxed!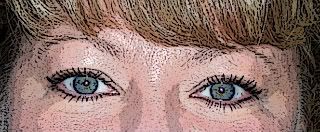 Karma - do things that give you energy...