I love dragonflies. In Japan, the dragonfly is symbolic of success, victory, happiness, strength and courage.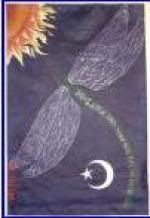 I created this card using CTMH Chocolate, Heavenly Blue, and Sweet Leaf CS. Stampin up - A little Bit of Happiness, CTMH - C1234 - Simple Stitches, D1212- Playful Flourishes. CTMH chocolate big brads. Hero Arts Gemstones. Stampin Up - Love & Happiness rub ons. Prisma Color Pencils.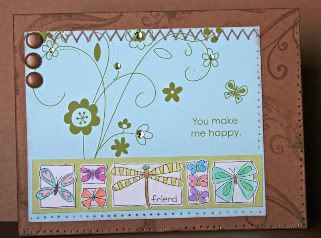 Karma... know that your life has purpose and meaning...