The word for today's scripture challenge is Protection..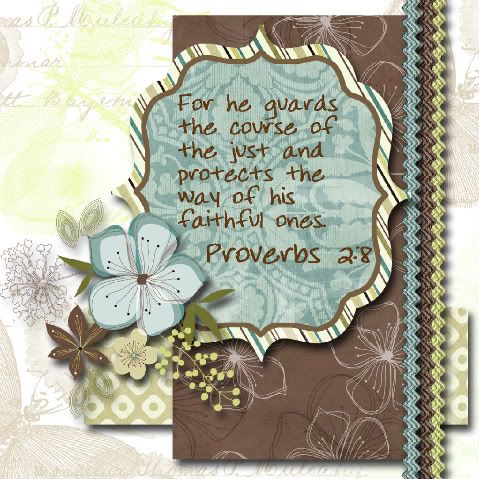 With all the things going on today, I need protection. I need God's ever loving arms wrapped around me.
John 3:16

16 For God so loved the world that He gave His only begotten Son, that whoever believes in Him should not perish but have everlasting life.
What better protection than knowing that if we believe we shall have everlasting life!
I will print this out on HP presentation paper, mount it on a 4x4 coaster and add a little ribbon and bling to complete.
Products: Designer Digitals, PSE7, Font- Pea Kathy.

EnJOY!