All you need is some scrap wood. Sketch out some bunnies, carrots, flowers, and butterflies. Cut them out with a scroll saw. Sand the edges good. Grab your brushes and favorite paint and you'll be creating.
I decided to create these cute little bowl fillers. They're pretty simple.. Not alot of detail. After painting with my favorite Americana paint.. be sure to shade and hilight them.....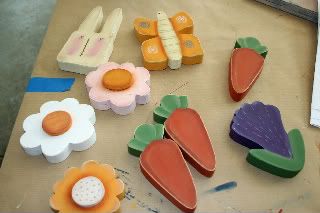 I glue the flower centers then sand all the edges. Reminder- I love old, country, grungy stuff.. I then painted on varnish. Something went amuck! I grabbed some bling and sprinkled Diamond Dust while the varnish was still wet. This is not my usual style but I think it made these Spring bowl fillers so much fun.
Diamond dust is crushed glass glitter. Its pretty chunky. I use it occasionally on my cards but have never used it on a painted project. (the varnish is still wet so they look a little milky.)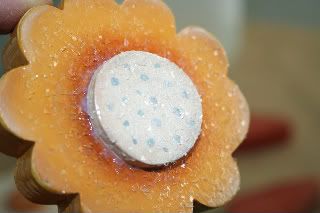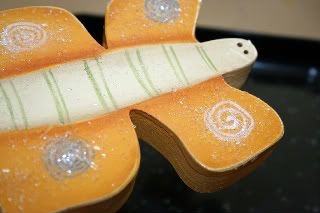 So.... What do you think?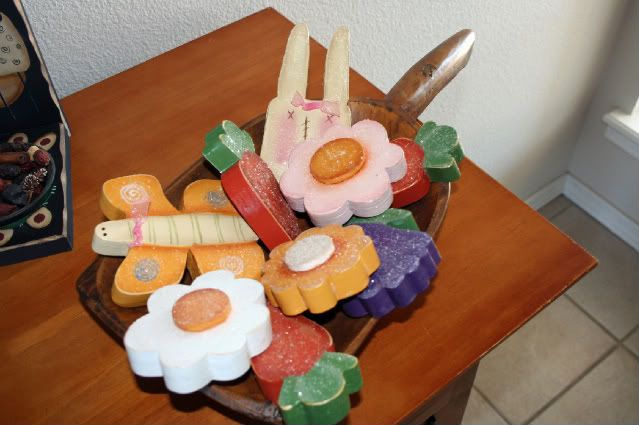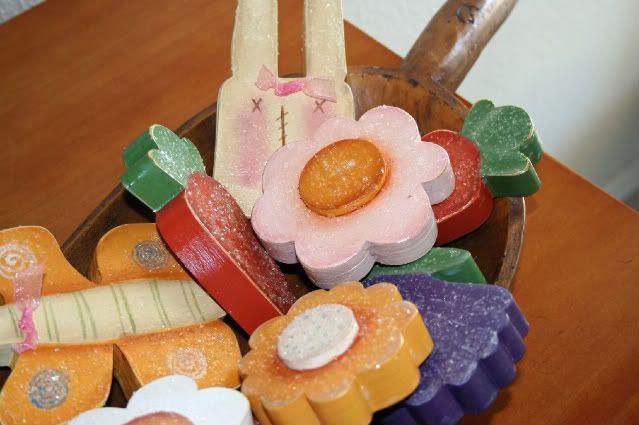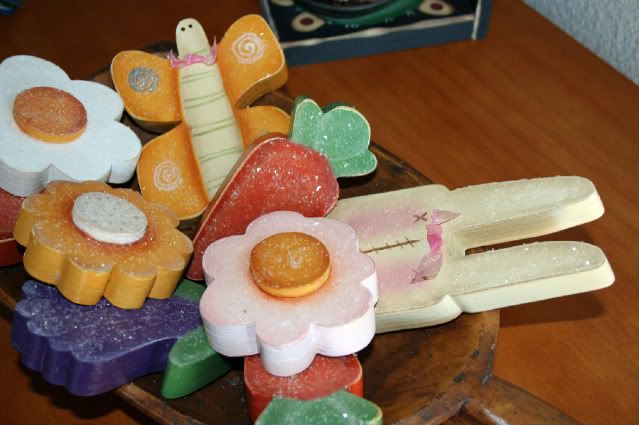 EnJOY!
Michelle