Todays word from the
Faith Sisters
scripture challenge is PRAYER.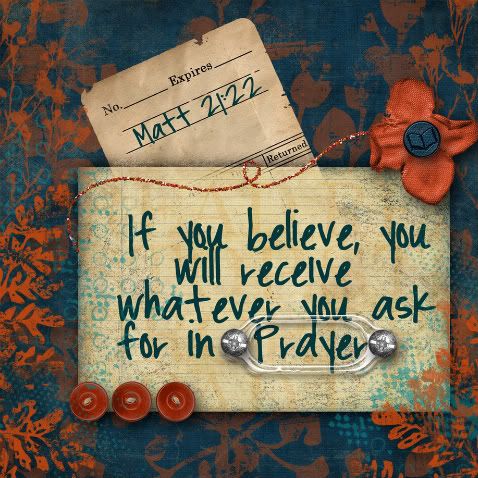 Products used: The Sweet Shoppe. 2 Peas. Navy blue ribbon. Copper Stickles. Font- Pea Christy. 4x4 Coaster. PSE7
Matthew 21:22

If you believe, you will receive whatever you ask for in prayer." NIV


You can pray for anything, and if you have faith, you will receive it." NLT


And all things, whatsoever ye shall ask in prayer, believing, ye shall receive. KJV
EnJOY!
Michelle