I'm doing a card swap - We all love to receive good mail! You all know that tulips are one of my favorite flowers. I had to create a card using them!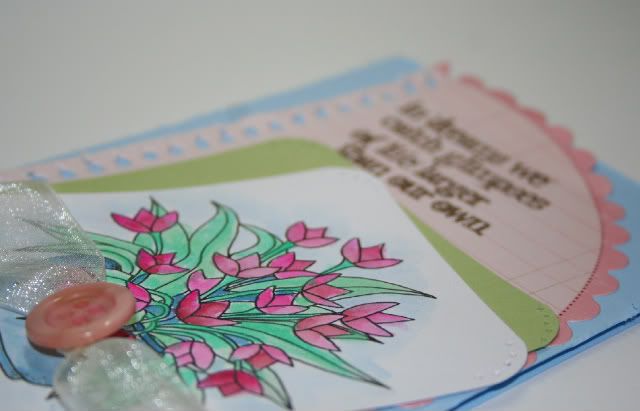 Products used: Tim Holtz- Flights of Fancy. Digi - Tulips. SU CS. Making Memories- Noteworthy. Twinkling H20's. Water pen. Ivory ribbon. Button.
Why does my pink button look orange? To learn more about Good Mail - Click on the button on the Right Sidebar. Its there.. I promise. Keep looking. I love being carded!
When I was pulling weeds Saturday I accidentally broke off a tulip! OH NO! Its ok! Really! Its surviving in its own special cup in my Kitchen. Isn't it a beauty?
EnJOY!