We went out to the desert this weekend for target practice. It was a cool blustery day!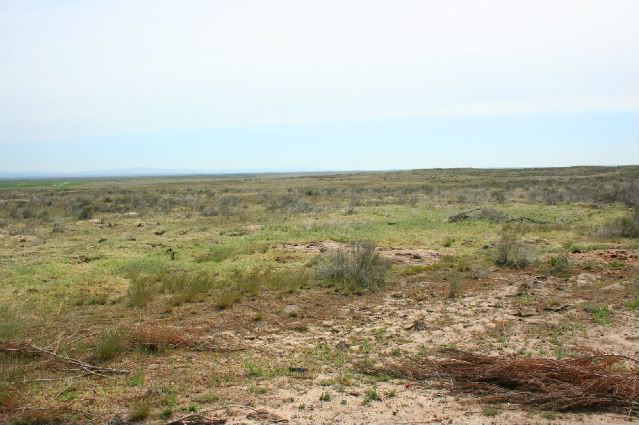 We looked for evidence to make sure it's OK to shoot. We're pretty close to the National Birds of Prey Area and have to be careful where we shoot. There were tons of Raptors flying around. Its nesting season and they were hungry.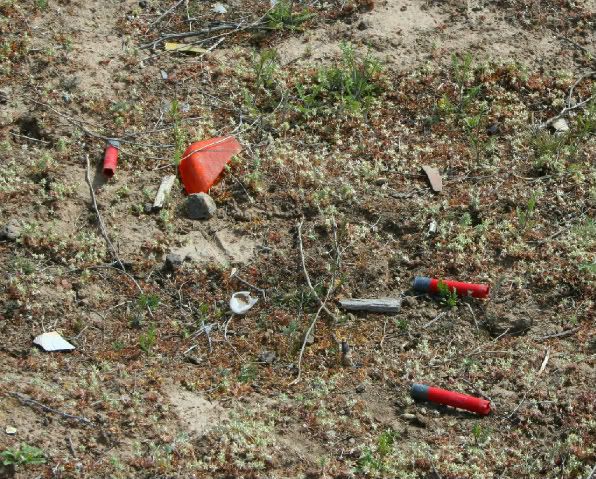 Little critters were scurrying everywhere. My handyman set up a box so that we could sight in the 22 rifle. We were going to practice on little critters.
Most of them live in these little holes underground which are every couple of feet.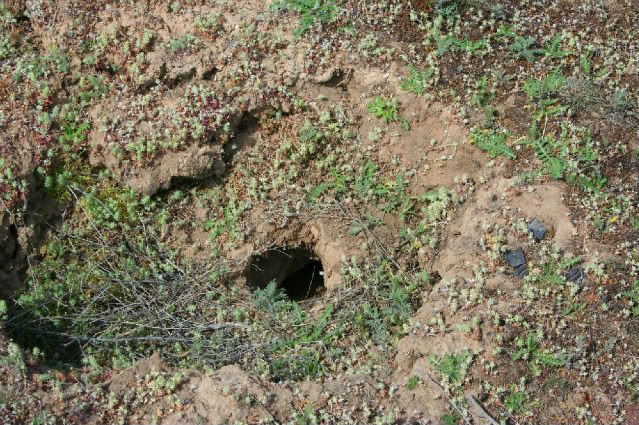 Some of them have the luxury of Condo living; or maybe this Family just has 21 kids.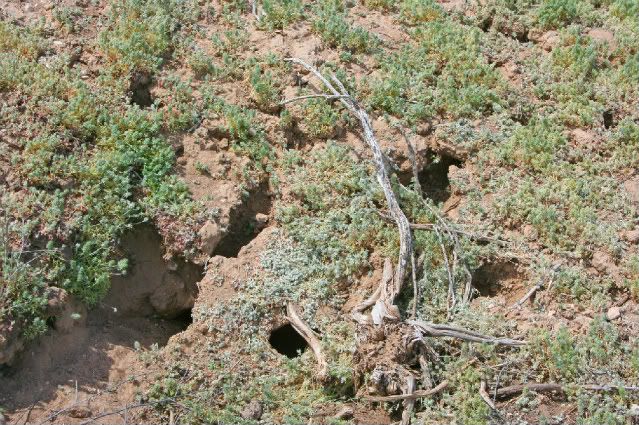 I know! I know! They're cute little critters but they're also rodents. These little
whistle pigs
are everywhere. Thousands per acre. They're about the size of a tree squirrel.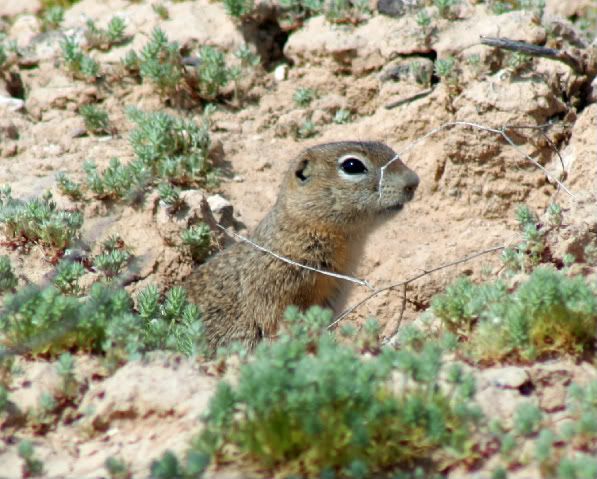 It was a little chilly for the critters. They were hiding in their cozy little homes. So we didn't have much luck. We did practice shooting at the box, though. We'll go again in a couple of weeks when the sun is a little warmer.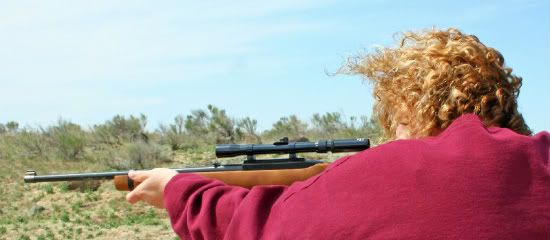 EnJOY!