There is a challenge over at
After Five Designs
... They'll post a kit and instructions each week.. I'm not sure I'll have time to post for every week... but I'll try making a few...
This week is..... People say I.......
My friends know I love music and we talked about our favorite artists and the inspiration they add to our day... We'll call or email and say... Are you listing to this song??? Do you have Air1 on? Who sings this?? Etc....
So I created this page using the It's So Me kit....
I chose to make a list of my favorite Christian artists...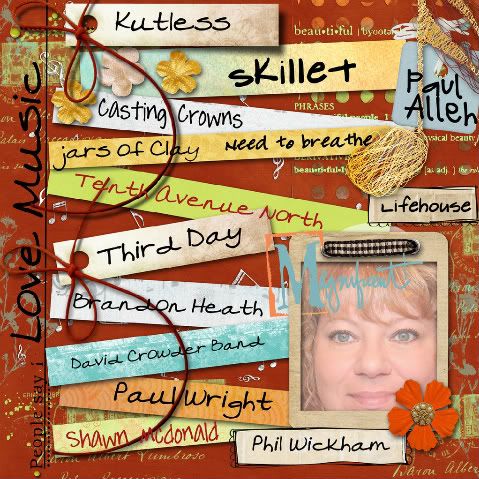 Products: AfterFiveDesigns. PSE7. Font- MichelleDurheim. Font - Michele
2Peas - organic brushes. DesignerDigital - Postal Brushes. Little Dreamer Designs - Definition brushes.
EnJOY!
Michelle