Here it is the middle of August and we're still near 100 degree's. Saturday my Handyman was watering a couple of dry spots in the yard. Tanner loves water! He was running through the sprinkler so we decided to get his swimming pool out. He loves it! He runs, jumps, splashes and lays down in it.
It's great for a few laughs!!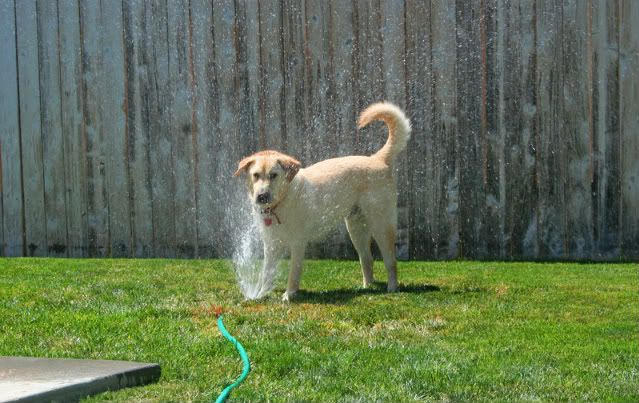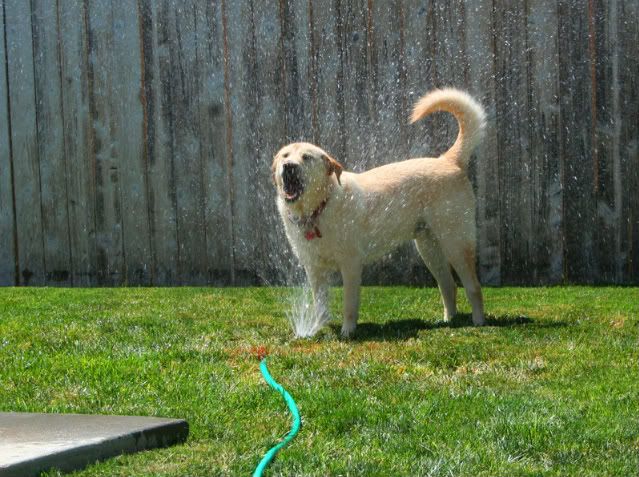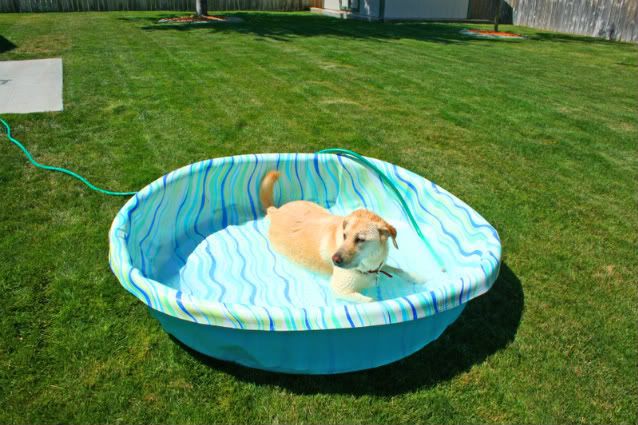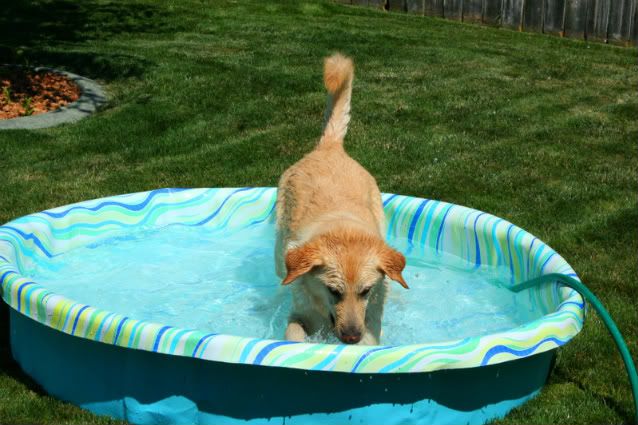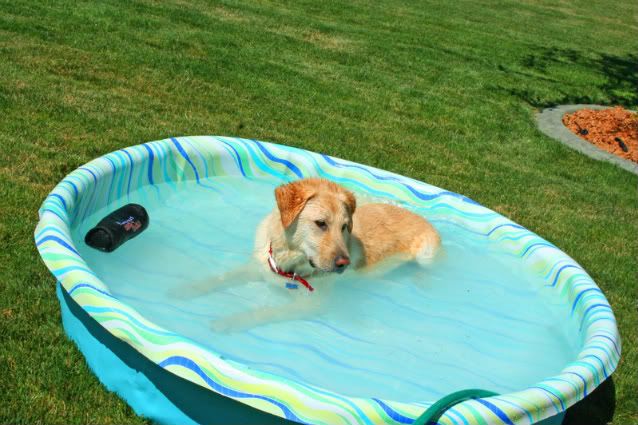 Karma... play with your pet....