My Mom arrived Tuesday night. Thursday my Sisters, Neices and I took my Mom to see the movie Mamma Mia! It was the second time I've seen it! Everyone loved it. My Mom cooked her famous pot roast for dinner. Eric, Jenn and Carter came over to visit and we all took a walk to the little neighborhood park. The kids had fun playing on the swings and slides.
Great Grandma and Carter (Mom)
Here are my Nieces
Sarabeth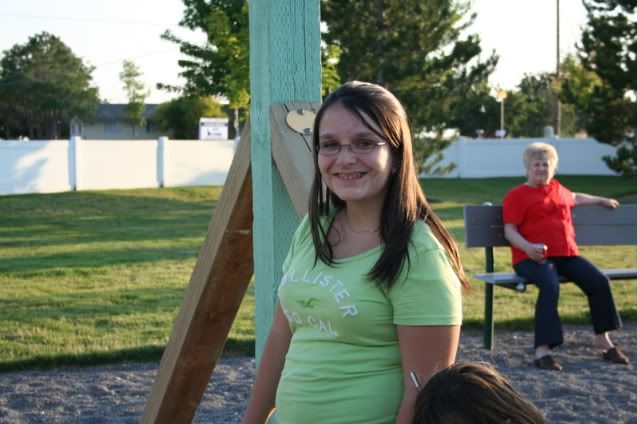 Emily
Jessica
Swing Fun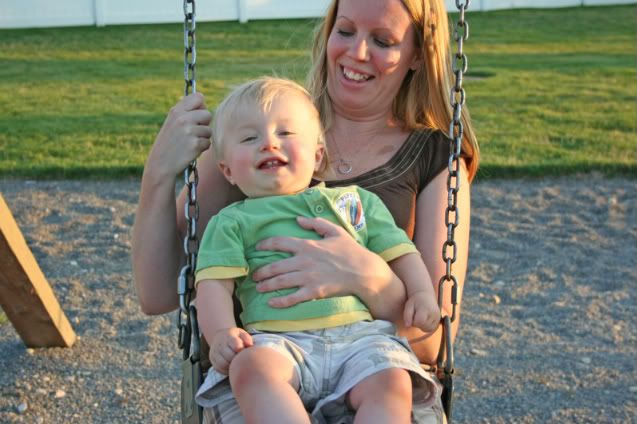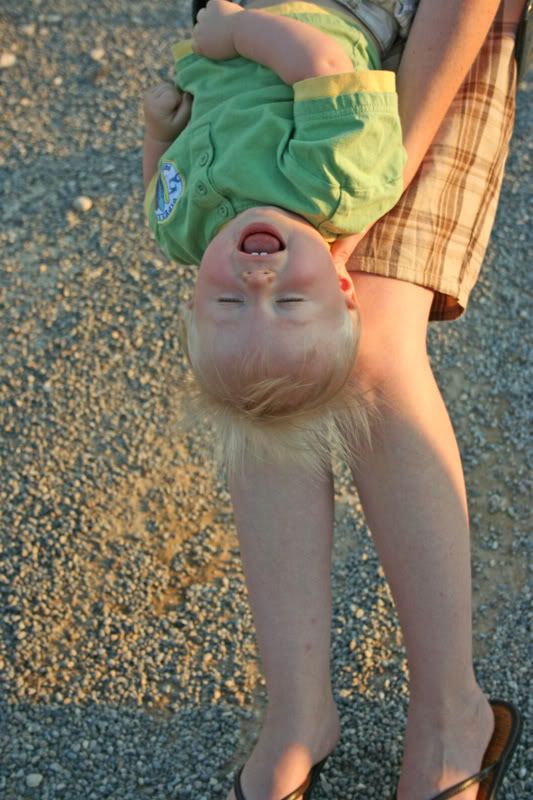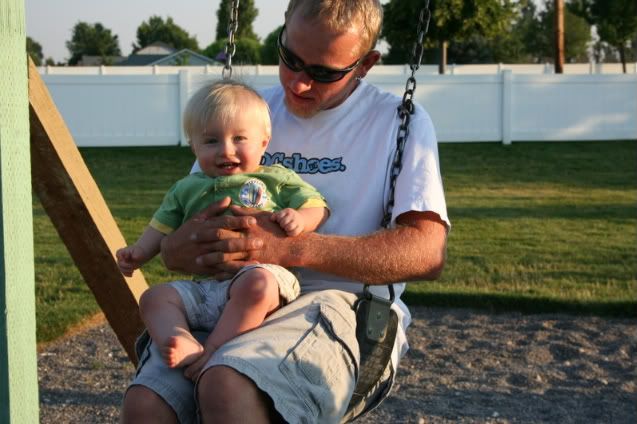 First Kisses
As you can tell, we've been having a nice visit.
Enjoy!