Can you believe we're into mid August? Summer is going so fast! It will be gone before we know it, so... enjoy your flip flops and the hot Summer sun!! Run through the sprinklers, go camping and fishing, swing a few clubs, enjoy a good ball game, have a big juicy grilled hamburger and a big slice of ice cold watermelon! Before we know it we'll be digging out the sweaters!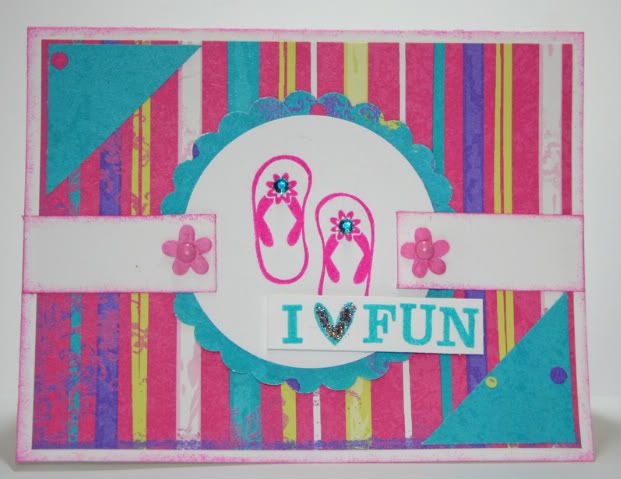 I used
CTMH
D1290 - August Word Puzzle, X7099 B Whoops a Daisy paper, Watermelon and Ocean ink, Flowers, brads, elements and fruit punch stickles.
Karma... any positive change you make has the capacity to bear fruit...