Who doesn't like hanging out with their girlfriends drinking a couple of Marg's on a hot summer day? It would be better if I were hanging out on the beach in St Maartin. But I would be drinking rum punch if that were the case! Are Margarita's a girly drink? I don't know! The men in my life either drink Whiskey or Beer!! Let me know! I'm curious!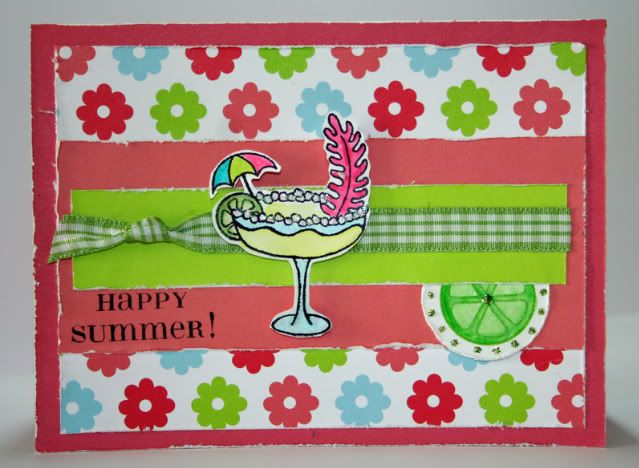 I used
Impression Obsession
stamp - Margarita's.
CTMH
Hollyhock and Citrus Leaf CS. American Crafts designer paper. CTMH markers. Crystal and Lemon Lime stickles. and Green gingham ribbon. Distress tool.
Look what I found on the side of my house; next to my front door. For some reason these little beauties love that area. Possibly because its shaded? Sometimes the
Praying Mantis
is green sometimes they're brown. Did you know that she bites off her mates head during or just after mating?? It hasn't deterred the male yet!!