Do you believe in
Miracles?
I always have... and have heard many stories.
(A miracle is a perceptible interruption of the laws of nature, such that can be attempted to be explained by divine intervention, and is sometimes associated with a miracle worker. Some suggest that God may work with the laws of nature to perform what we perceive as miracles. A miracle is often considered a fortuitous event: an Act of God.)
This year our Family had our own
Miracle
. And what a time to have one. During the Christmas season. The season that we celebrate the birth of our Savior.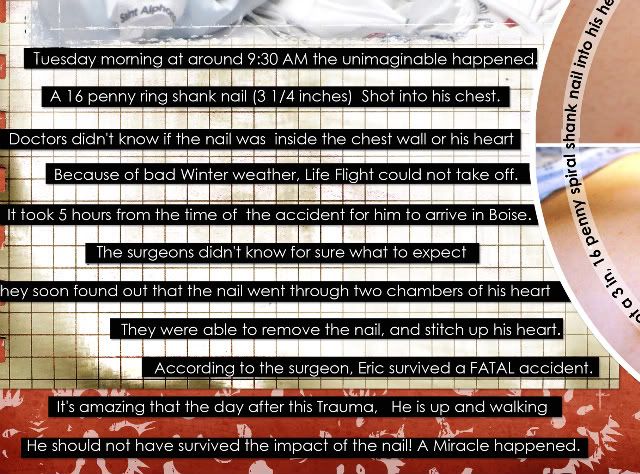 How can you not believe after witnessing something as great as this? God has plans for my Son.