My Mom makes the best pot roast. She says that My Grandma Beth used to say "Don't do this in the oven or it's not a real pot roast"
Last weekend I pulled a nice chuck roast out of the freezer and attempted it. (
I usually throw everything in the crock pot before I go to work and let it cook all day… )
You'll need 1 chuck roast about 2 inches thick. Salt and pepper. Garlic powder. Flour. Potatoes, onions, celery and carrots cut into bite size pieces. Fresh mushrooms and zucchini (optional to add the last few minutes of cooking). (I like to throw in a couple of handfuls of frozen peas about 10 minutes before done.) Oil, shortening or bacon grease. 1 package Schilling beef stew mix. 1 can cream of mushroom soup.
Sprinkle the roast with salt, pepper and garlic powder on both sides; rub in real good with your fingers. Flour the roast real good with a mixture of flour, salt and pepper. Heat some oil in a well seasoned heavy duty pan to frying temperature.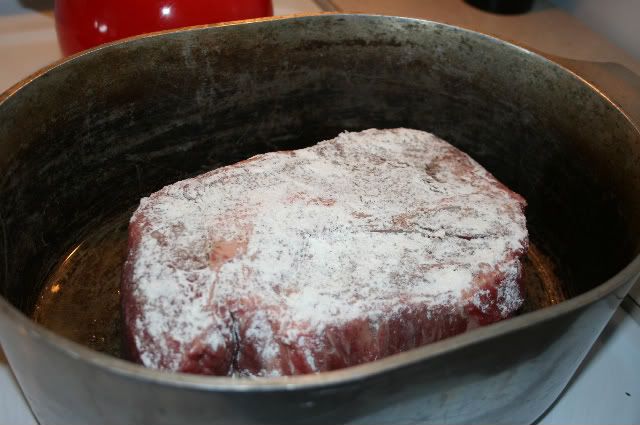 Brown the roast good on both sides, then with the pan still hot, add about 3/4 cup of water and cover.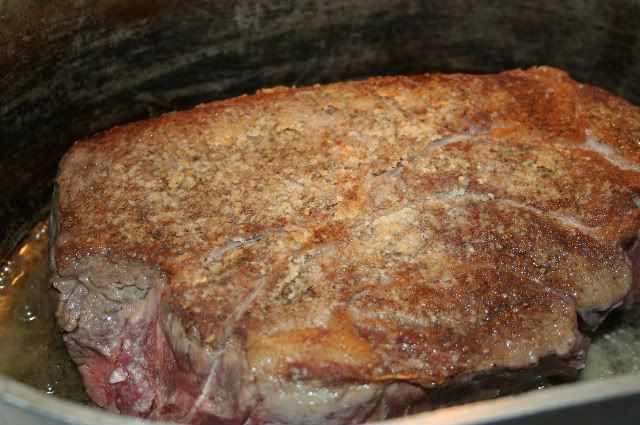 Let it cook until the water has evaporated and the meat starts to stick a little. Repeat this several times on both sides. This creates a nice brown caramel like sauce for flavor. After you think it's nice and browned and getting a good start towards doneness, turn the heat down, keep it covered and let it cook slowly in the juices for an hour or so. Keep an eye on it and add a small amount of water if needed to keep it from sticking. When the roast is almost done to your liking, remove it from the pan and set aside.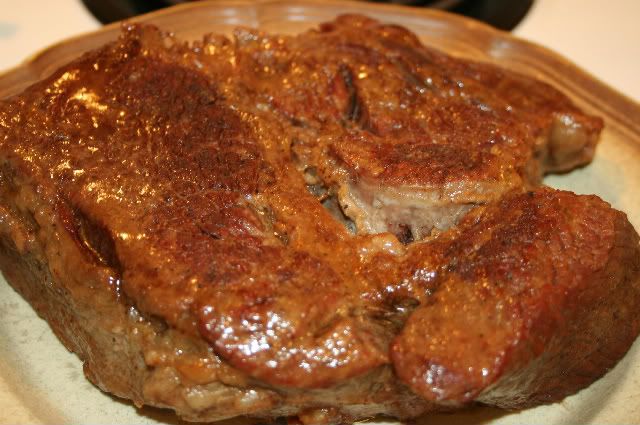 Add the veggies to the drippings in the pan. Pour a mixture of the stew mix, soup and about 2/3 can of water over the veggies. Stir well to cover and coat the veggies.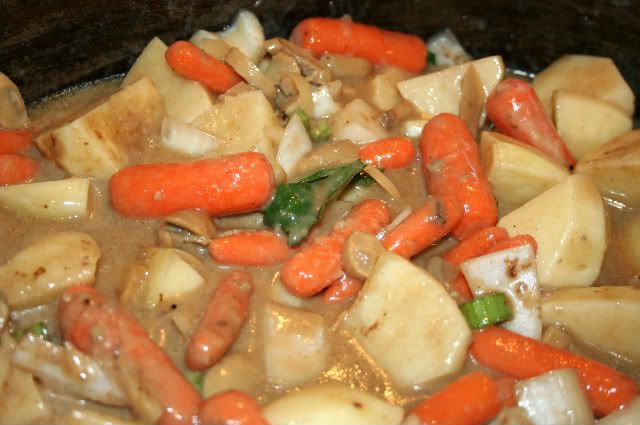 Lay the roast on top of the veggies. Cover tightly with the lid and continue to cook slowly until the veggies are tender. This will create a very tasty gravy for the veggies.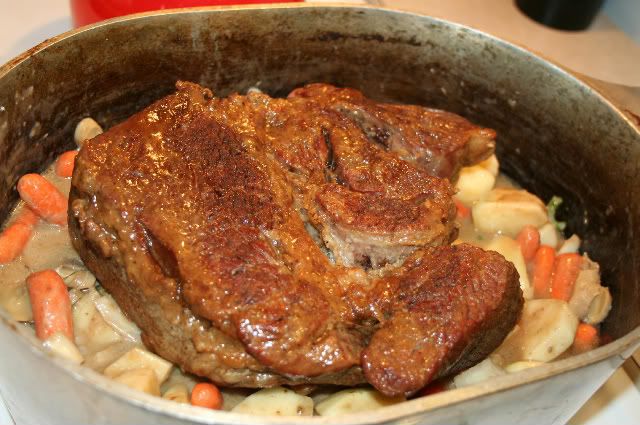 You'll need to stir a little now and then so it doesn't stick too much. When done, remove the roast, slice into thick pieces and serve with the veggies and gravy, a nice green salad and some hard rolls!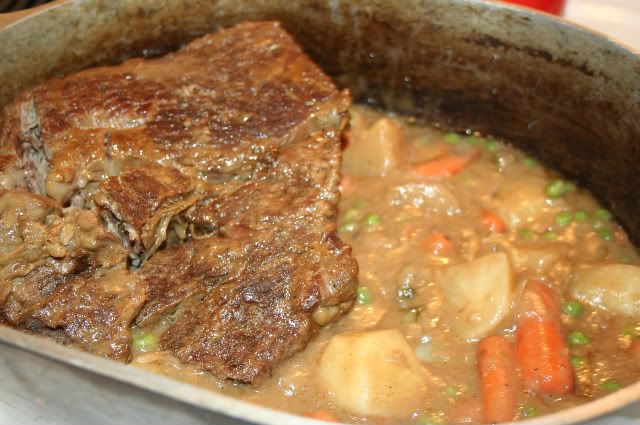 Mine turned out pretty good but Mama's is better. Ain't nothing better than good homemade comfort foods!!
Enjoy!
Simplify!