I've been making Valentines all morning..  I think over the last two weeks I've made about 50…   Time for a change.
I decided to make a Digital Scrap page.  This one has a lot of layers.   Whew…   I finally completed it.    I learned all of these techniques from Jessica Sprague's classes. 
These pictures are from our family Christmas party….  2009.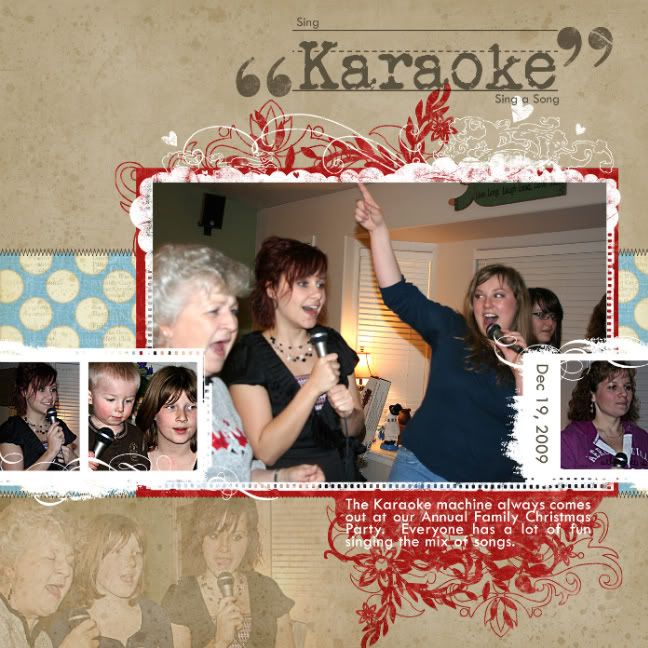 Check out Adobe's Kuler site.   They have great color combo's and you can use these when re-coloring elements or brushes on your digital pages.  
Simplify!