Have you ever checked out the
Kuler
site? I mentioned it a couple of posts back..
It is a great tool for choosing a color combination. I love using it when creating cards and scrap pages.
You can also use it for creating digital scrapbook pages and pulling in colors.
When you open up the page. Click on your favorite color combo and a strip of color squares will appear across the top. I clicked on Haiti Relief.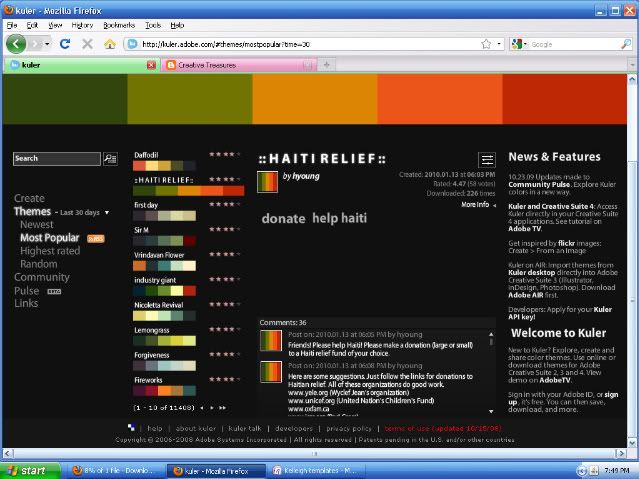 You can then click on the on the top strip of colors and the entire screen will fill in with these colors.
Click on your Print Screen button when you decide your color choice.
I use PhotoShop Elements. I open it up, then to create a new file, I select New - Image from clipboard. Save this as a JPG file. When Creating a new scrap page or other art project; when trying to recolor an image, brush or element, you can match to the perfect color choice..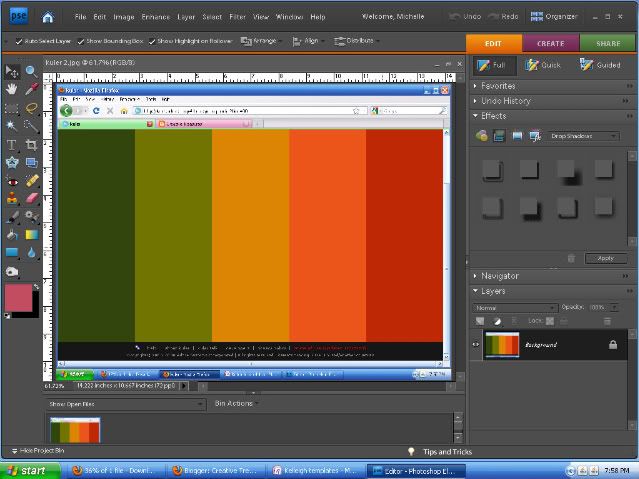 You can search themed color combo's. Type in Flowers in the search box and see what you get. If you're really adventurous, you can create your own color combo's by using the color wheel provided or upload an image that you love... To do this, click on the Create button to the left. What a powerful tool! Ooo La La! My heart is a flutter!