I just purchased this new
CTMH
Creative Basics – X5809 – Veranda. What beautiful colors!
A friend from work that recently retired, lost her Mama this weekend. Her Mama lived with her for several years. Mama was even on a reality TV show a couple of years ago. Its going to be very hard. She is going to need lots of love and prayers.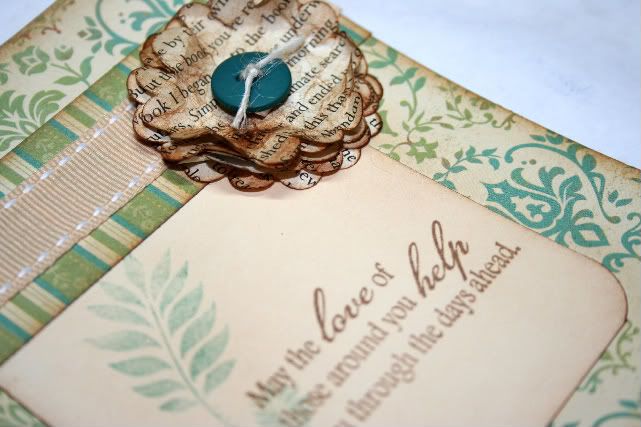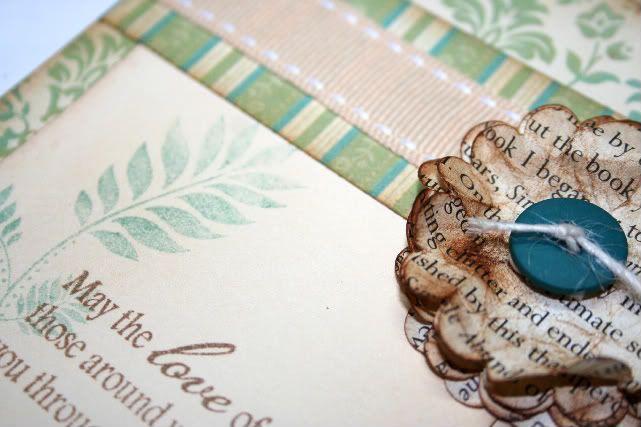 Products used:
CTMH
– Veranda. CTMH – Juniper, Creme brulee.
Verve
– Forever In Our Hearts. Paper flowers. Ribbon. button. Corner punch. Tim Holtz – Vintage photo.
Mojo Monday sketch - 122
EnJoy! Create! Simplify!