Do you believe in Snow Angels? Did you knew they dance around in the sky? They shake their little wands and turn droplets of water into crystals of ice that fall to the earth as snow. Well… that's what I want to believe.
If you've read my blog very long then you know that I love Snowmen.. Since it's still winter I'm going to continue creating cards with these perfect little happy creatures. Their hearts are full of love and warmth.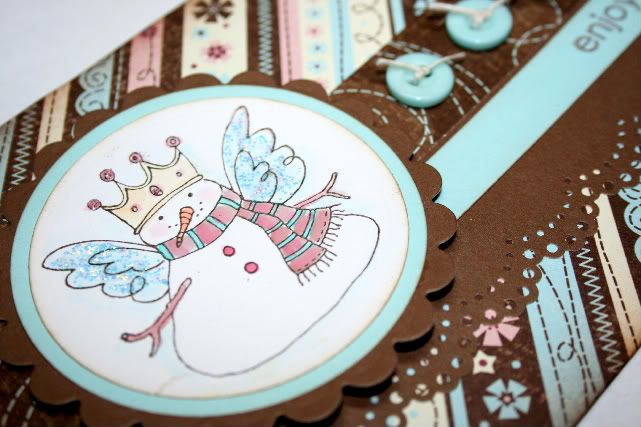 Products used:
CTMH
– Topstitch X71020B. Chocolate. Heavenly Blue. The Angel Co – Snow Angels. CTMH – D1283 – Say It In Style.
PTI –
Buttons. Martha Stewart – punch. Twinkling H20's. Nestabilities. Stickles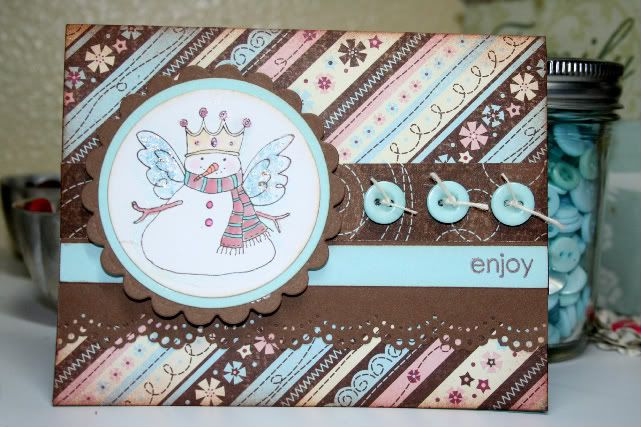 EnJOY! Create! Simplify!