I seen this idea on someone's blog a few weeks ago. I cant remember where, or I would share the page. I pulled out the memory strand from my brain to create these.


First I had to search out an old book that I wouldn't mind punching shapes out of. I went to the closest thrift store a couple of days ago to search for my treasure. It couldn't be just any old book. I wanted something that showed positive words. No bad words! How would that look on a pretty flower that I attached to a card? Anyway. Good ideas would be; an old hard bound children's book, maybe some poetry? I found an older daily devotional book for woman and old thesaurus published in 1936. The pages are nice and yellow in the thesaurus. I'm going to continue my search and try to find an old hymn book or sheet music. I spent a total of $2.99 for the two books that I found that are well over 300 pages each. I can get 9 flower punches per page.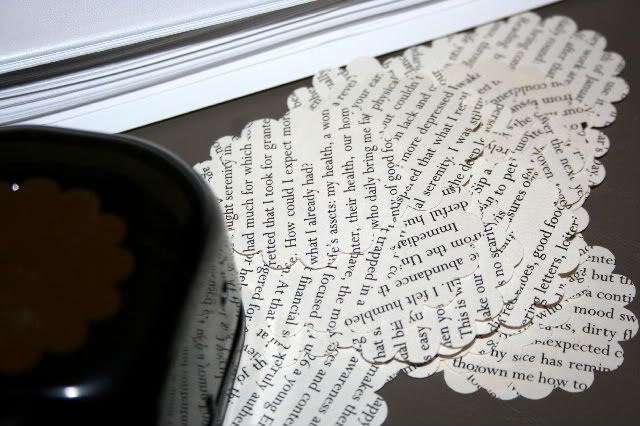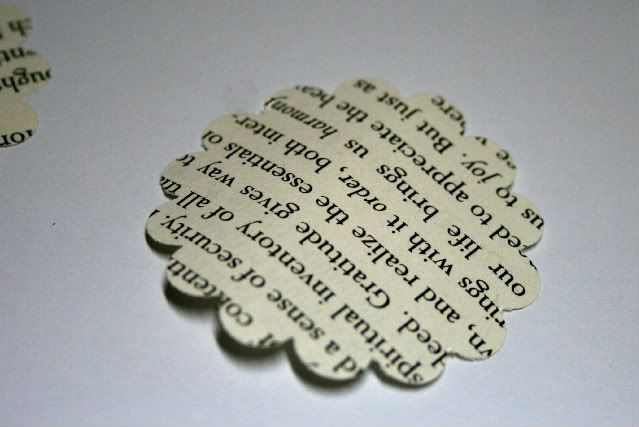 Depending on the thickness of the paper, punch 3-5 layers for each flower. Scrunch them up really good. I used a sharp darning needle to punch in the middle then attached a brad to hold them together. Attach a button to the middle with a piece of double sided foam tape.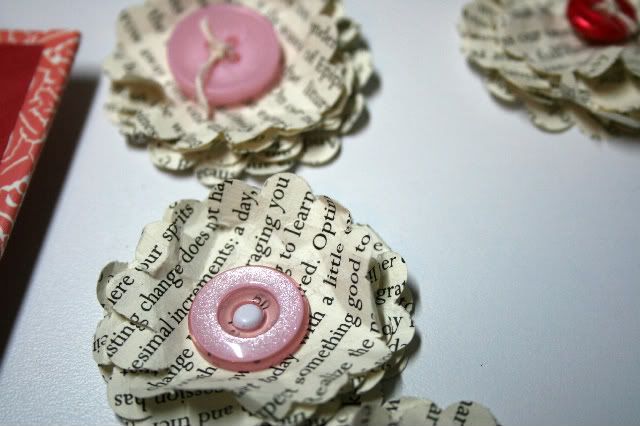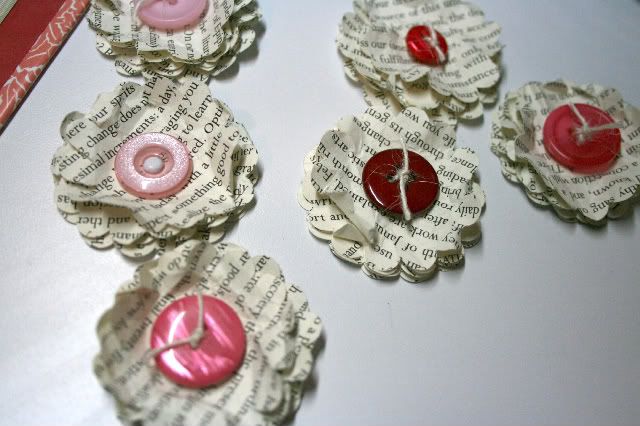 Scrunch a little more after you attach the button; if your heart desires. You know that it is good to follow the desires of your heart! Especially this time of the year!
Heart Day is coming up and I think these pretty little posies will look fabulous on some of my valentines. That's why I used red and pink buttons.
Quick, simple and thrifty! Now that's my style!
(edited to add.... I found the video....)
Simplify!