Who doesn't love the ocean? Its such a calming place to visit. Nothing better than sitting on the beach with the cool sea air whisping my frizzed out hair. That is why we invented pony tails!
That is why I created this cute Oceans of Love card.. I love the little attitude that this fish has!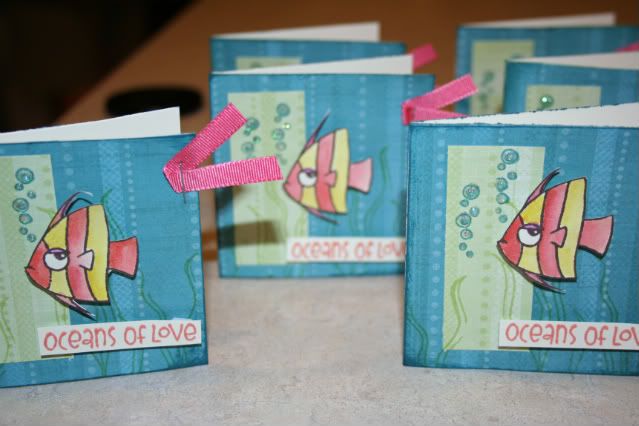 I used
CHF
stamp by Kim Hughes - Ocean Friends.
CTMH
- Creative basics - Emporium X5806
Twilight ink, brown stazon ink, Twinkling H20's, Water brush, Crystal stickles, Coral Ribbon, staple.