There are a few members of my family that are Rock Star wannabees! Punksnowboarder is one of them. He received Guitar Hero World Tour for Christmas and it didn't take him long to teach his Son. He's a natural! Already a heart breaker!!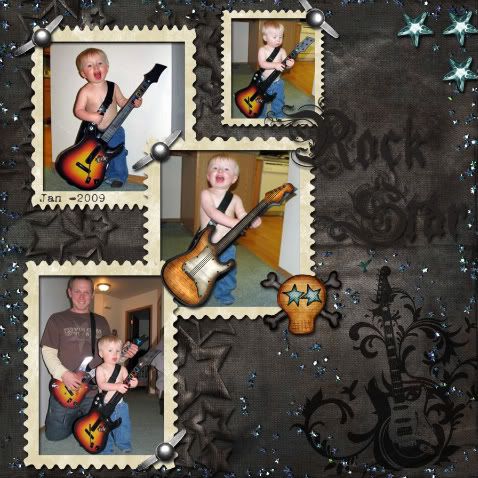 I used Rock Star Boy digital papers from
Shabby Miss Jenn Designs
. PSE7, Font-Vtportableremington.
EnJOY!
Michelle