The entire Treasure Valley is trapped in a foggy inversion! Its been dark and ugly out. I can't even see the mountains from my house in any direction... On top of that I've been sitting at home, in my pajamas sick for a few days. I'm finally feeling a little better but don't want to be around people. I talked My Handyman into taking me for a drive. I heard that its actually sunny in the mountains, and the deer and elk are down low. So off we went.
I took a couple of pictures along the Boise river. This fisherman was all bundled up in his
Carhartts
. I zoomed in on him and he has no idea that his picture is now on the internet! We are at the bottom of Lucky Peak Damn and there are a few icicles forming on the sides of the rocks that I thought looked cool.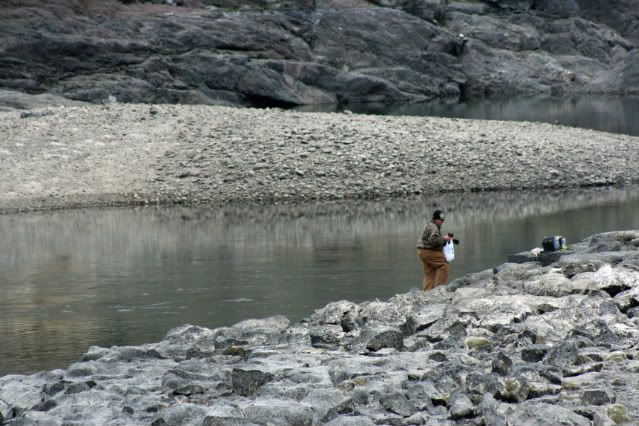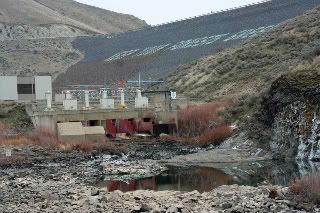 We seen a lot of deer, but none close enough to zoom in on and get some good shots. That is photo shots! Hunting season is over! (I think they know that and thats why they feel safe down lower.) We were on a two lane hiway and couldn't pull over.
We headed North and what should appear? Mr Sunshine! Its amazing how a clear blue sky can really cheer me up! I love it! The higher altitude we were the less deer we saw so we turned around and headed home. The temp was around 45 in the higher elevations and only 31 in the valley.
Here is a peek of Mr Blue Sky! We're heading back into the fog. I hung my head out the window of the truck and took a few shots. See me in the rear view mirror??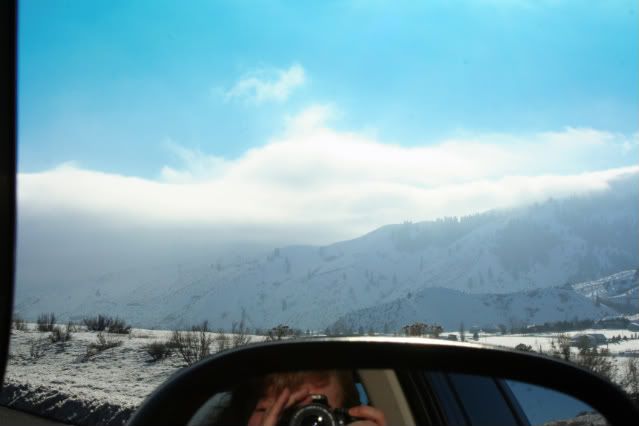 OH! NO! Mr Sunshine is hiding again!!
Enjoy!
Michelle