Each week
Scrapping the Music
posts a new song. You're to make a scrap page using lyrics from the song. This week the song is Hands by Jewel.
(turn off my music at the bottom of blog before watching the video.)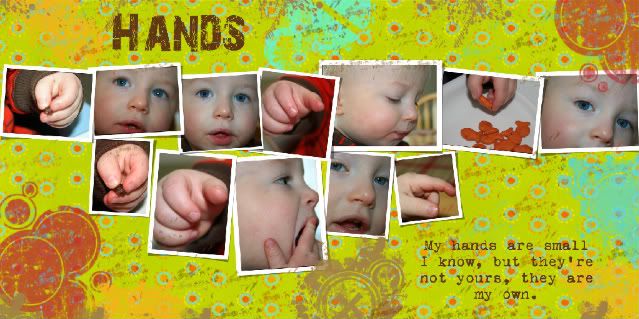 I created this using papers from
Funky Playground
and I used Misc brushes to spatter the page and make it look a little bit grunge.
Enjoy!
Michelle