It seems like every stamp company has came out with a cupcake stamp set.
CTMH
's is D1336 - Cupcake Sprinkles. This set come with several types of sprinkles and a couple of sentiments. I chose the heart sprinkles since that seems to be my theme this week. I used my CTMH Orignals book. Template - On your left side - pg21. Occasionally like like to show you the mess that I am making while creating..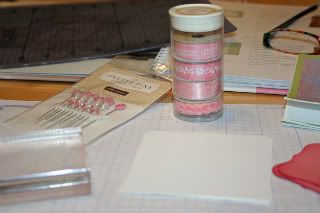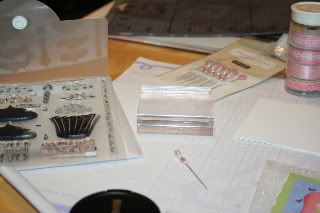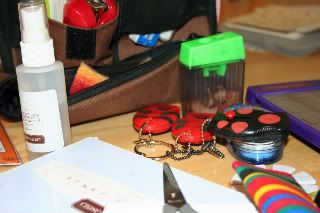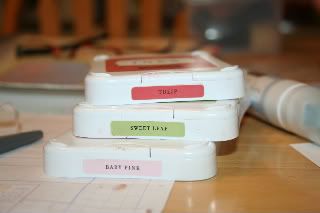 I used CTMH Blush and Sweet Leaf CS. Ink - Baby pink, Sweet Leaf, and Tulip.
Nestabilities, Ribbon rounds blush Z1138, Pretty Pins Z1148, PTI -chocolate ribbon, Liquid applique - white, buttons etc.. Cutterbee perforation tool. Stickles - fruit punch, frosted lace.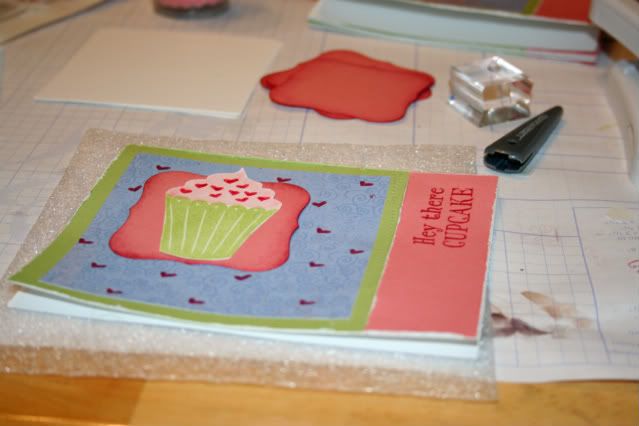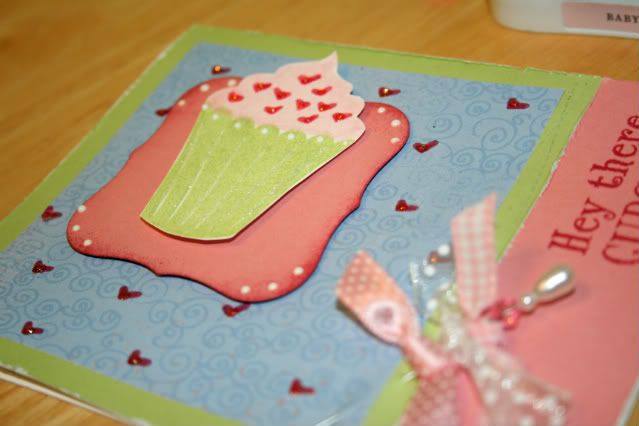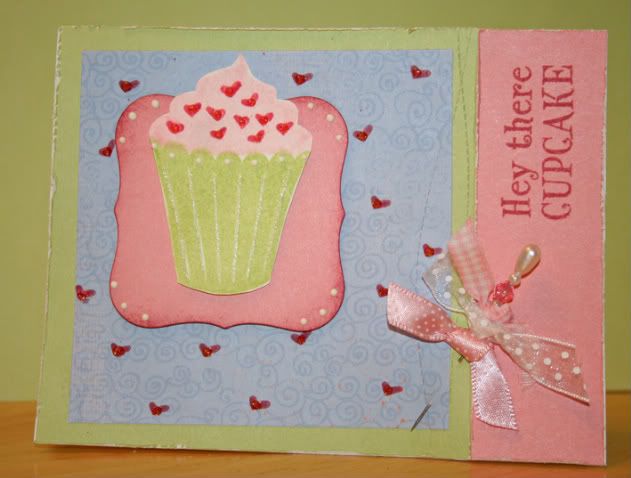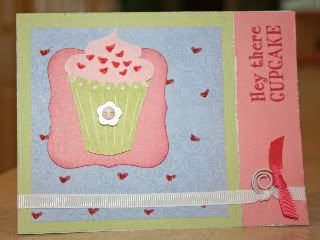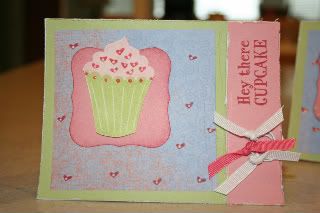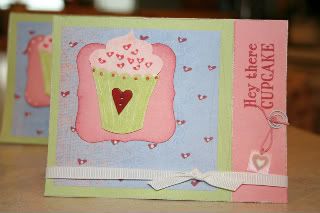 EnJOY!
Michelle