Janelle has a talent for music. She plays several musical instruments plus she writes her own songs and lyrics... She sang one of her newest for us on Christmas Day. Of course she had alot of fun playing Guitar Hero, too!!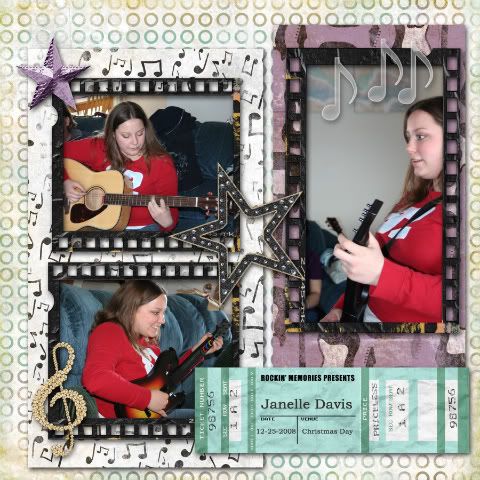 Layout created using products from
The Sweet Shoppe.
Font - Bookman old style. PSE 7
Dont forget to read this post if you want me to send you a
RAK
in 2009
Enjoy!