Isn't this the cutest little bird from
Whipper Snapper
?? He is another stamp designed by
Anna Wight
. Check out her blog. She shows lots of card and photography creations and tells great stories about her farm animals from Texas!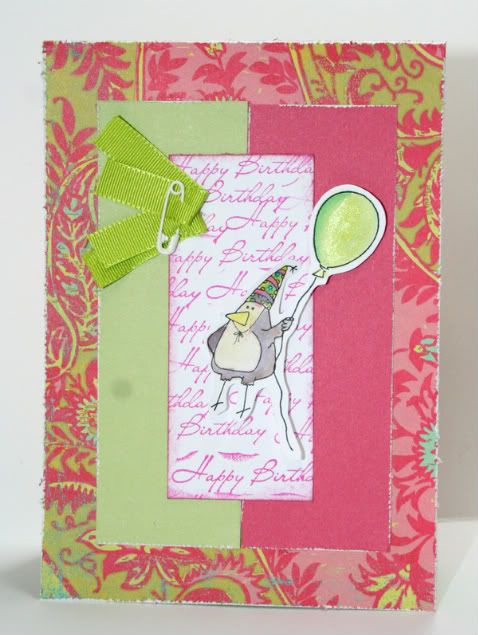 Papers - My Minds Eye,
CTMH
Hollyhock, Sweet Leaf. Lime Ribbon. Stamp - Blooming Expressions. Twinkling H20's. CTMH Pin.
karma... every time a thought arises.. throw it away...
Enjoy!