I've mentioned before that I love dragonflies. Not sure why.. I am just attracted to products that I see with them featured.
Originals - Fancy Five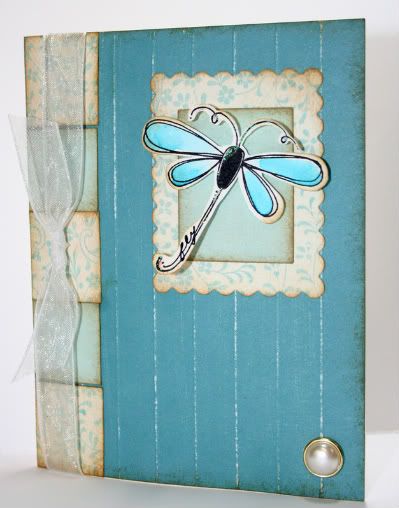 Products used: CTMH Twilight cs. My Minds Eye. Twinkling H20's. White Ribbon. Pearl Brad. Crystal stickles. Nestabilities. Scorpal. Dragonfly stamp.
Karma.. wake up happy....