Today is my Grandson Carter's Birthday! The year has flown by! He is one year old..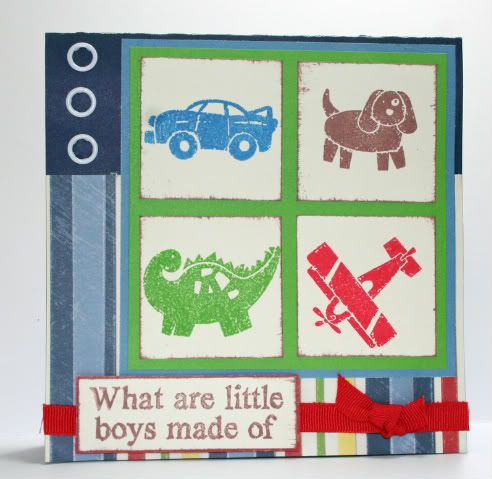 I created this fun card for him using
CTMH
colors Dutch Blue, Topiary, Outdoor denim, cranberry ribbon, white conchos, Rough & Tumble paper and C1256- Little Boys stamp.
His birthday party was yesterday. He got alot of fun gifts and clothes. His Mama will be posting lots of him on her blog... Check it out
HERE
.
Carter and my Sister- Krinkle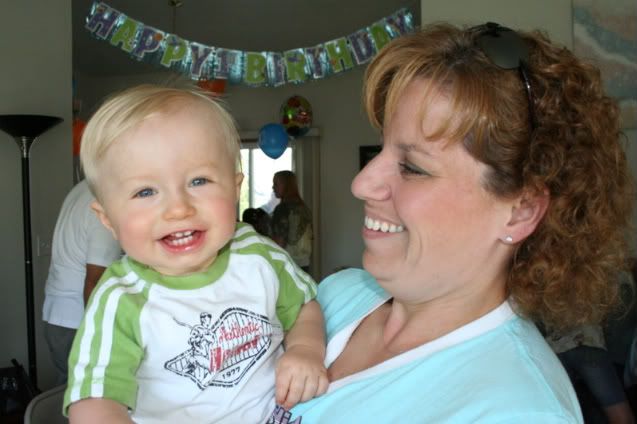 This is fun!!
The good stuff!!
Enjoy!