Once upon a time, there were three little violets. They longed to venture out of their dark dull and lonely cubicle. They wanted to grow and be beautiful. They wanted someone to notice them and give them some tender loving care. Their owner tried everything. Special food, water, loving words, even pretty little purple pots. They just shriveled up and looked pale and sickly. Their owner felt bad. She decided to take drastic measures. She bundled them up in the dead of winter, hoping not to put them in shock. She took them on a new adventure to their new home in a window seat. They get warmth from filtered sunlight every day. It took a few months for them to get comfortable in their new home but they soon grew to love their new sunny spot. They now show their appreciation for the love their owner gives them.
Edited to add: I've decided to enter the third photo in Rogers Photo contest. Check it out HERE.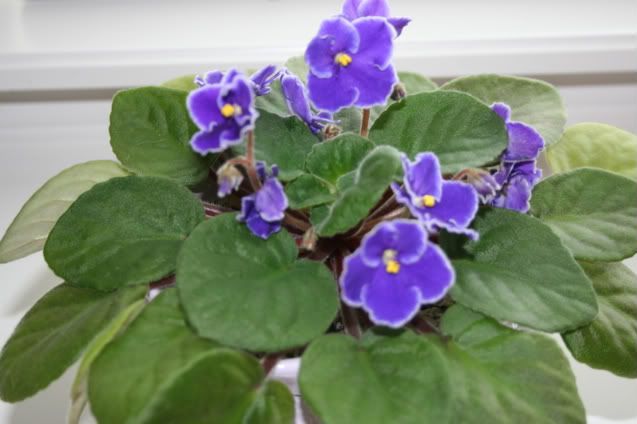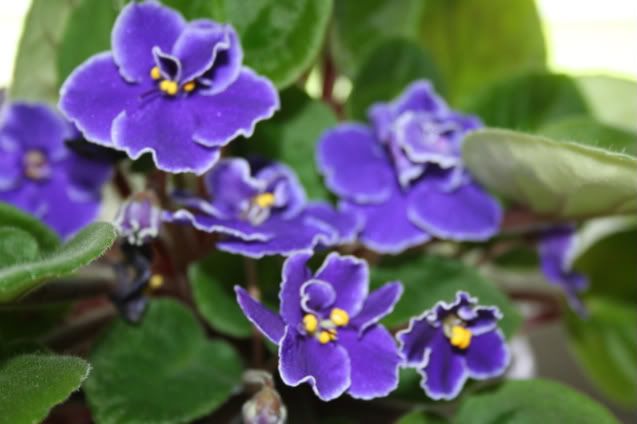 Karma.. be inclusive and and accepting; not judgemental and critical....