Saturday morning, while I was working in the garage, I pulled out the table saw and found this
beauty
!
It was a dark corner so I had a hard time getting close so I could focus on her to get a good picture. After her final photo.. she was scooped up and taken out to the road, only to die a horrible death from a shoe! I'm entering her in Roger's
Creative Photography Contest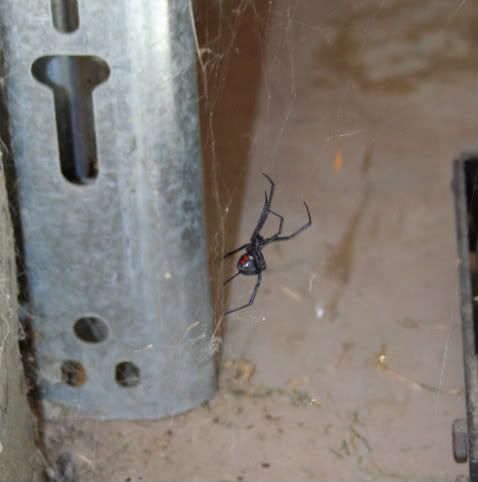 Karma... Remember that beauty is relative....