Here is the proof. Sunday we finished up the pickles. My handyman made the mustard pickles and I made the bread & butter pickles. Its alot of work! Wilt was wanting to make some relish in a couple of weeks, but after the mustard pickles were done he said FORGET IT!! LOL! I canceled the next order of cucumbers! The tomatoes are almost ripe. I'll be doing those in the next day or two. Hopefully soon because the Wedding is this week. We have rehearsal dinner Thursday night and the wedding is Friday night.
edited--- PS. I ended canning tomatoes all day Monday.. I'll post pictures in a day or two..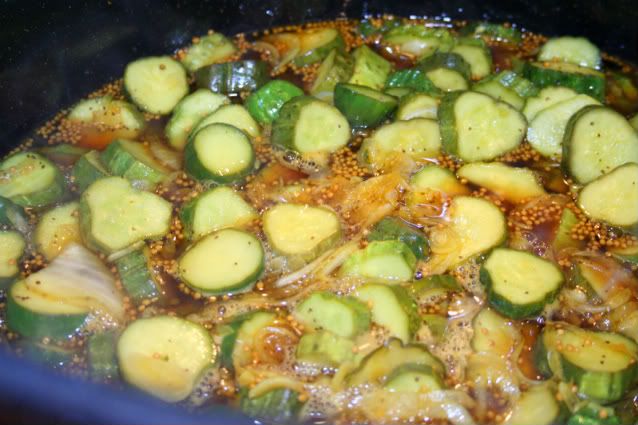 Karma.. relax and clear your mind with a warm shower.....