I have this shelf that has been sitting in my closet since last fall. I found it at an old barn bazaar and paid $1 for it.  Yes that is right.  Pocket change.  That is my kind of shopping.  Basically I own allot of other peoples junk!
I decided to hang it about a month ago and stacked all of my jelly jars full of buttons on it.    Its great wall decor and makes it quick to find button colors that I want.    Can you say button addiction? 
I was in a local craft store last week and found these cute little knobs.   I predrilled holes in the shelf then attached the knobs.
Aren't they fun?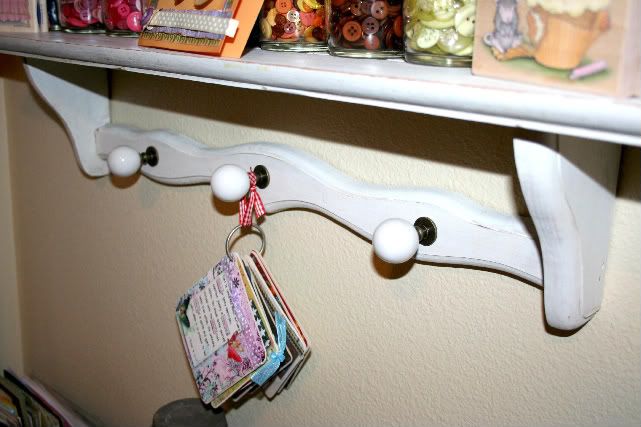 I have my little scripture cards hanging from one of them.   I may hang a couple of my small scrapbooks, too.. 
Enjoy! Create! Simplify!