I've been wanting to create an altered art project, using digital images, chipboard, and other embellishments. My head is jumbled with ideas and can sometimes become overwhelming. I need about 48 hours in a day…
I painted some Maya Road chipboard with Distress crackle paint and Adirondack paint daubers.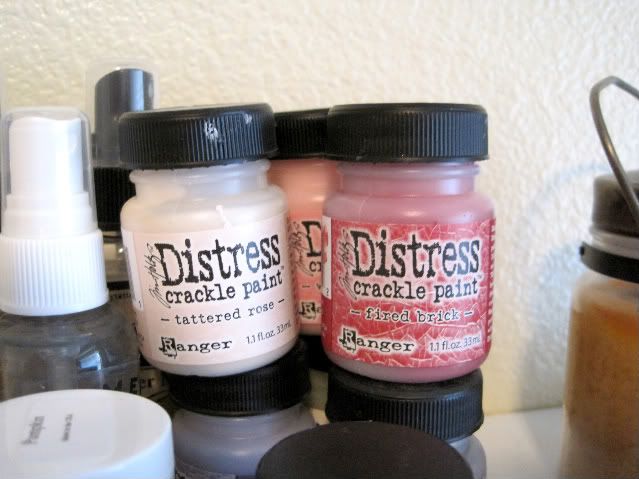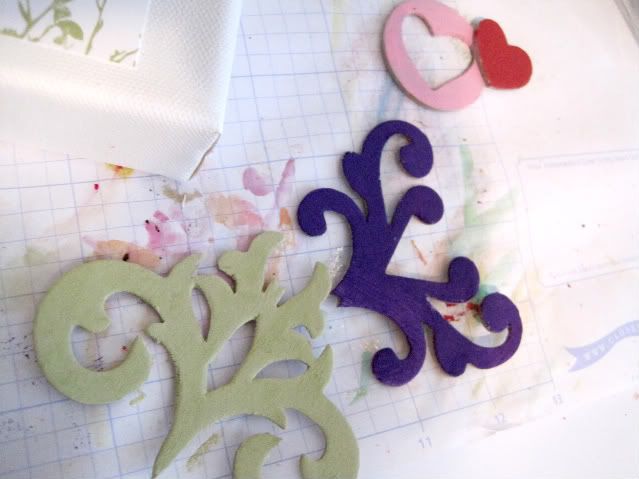 Using my PSE7 and several digital images, fonts, etc… I created a page and printed on HP presentation paper.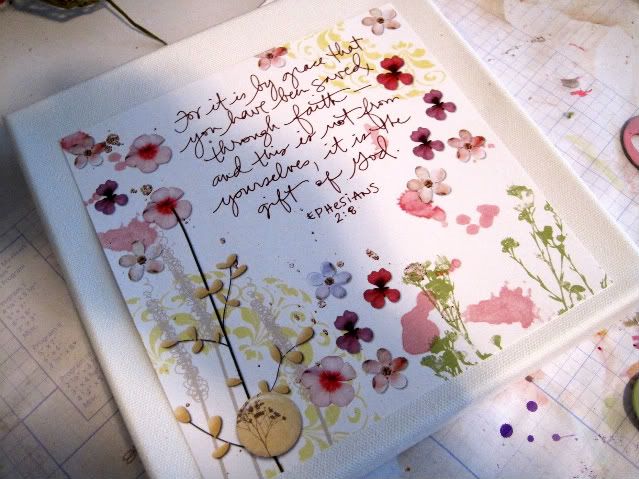 I purchased a nice heavy duty 8 x 8 canvas that is about 2 inches thick. I used my Americana acrylics and painted it with colors of pink, purple and white, then used Modge Podge to attached the digital image. After adding several layers of the modge podge, (the paper will bubble then flatten) I added more paint and a whole lot of bling.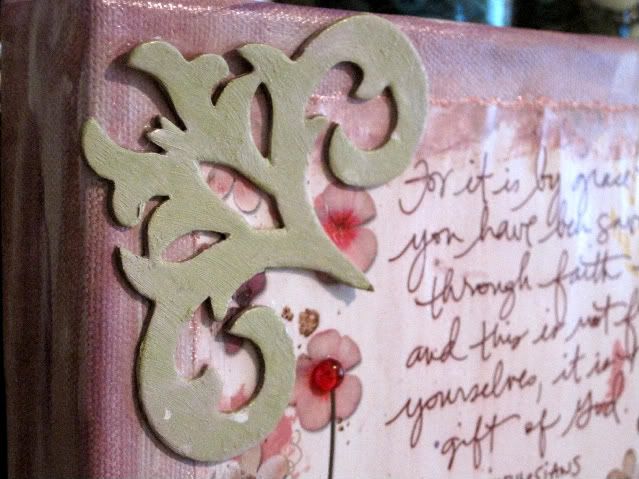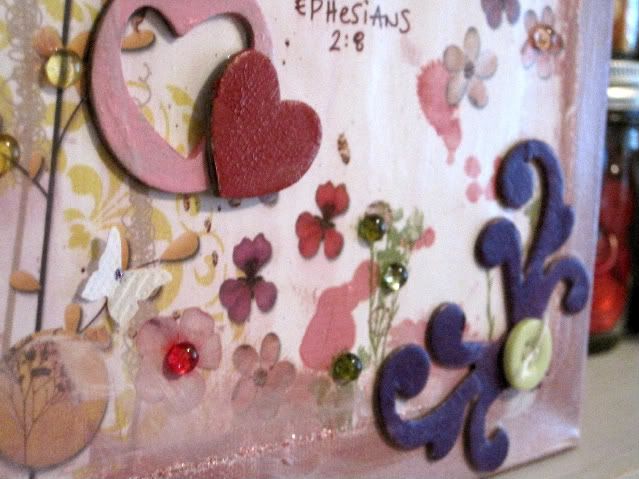 I learned that these type of projects are messy.. Nothing neat and perfect about them… You just have to let loose and create.
Products used: American paint. Maya Road chipboard. Robins Next baubles. Button. Twine. Stickles. PSE7. Digital images and brushes. Vellum. Embosslet. Distress crackle paint. Adirondack daubers. Crystals. HP presentation paper. Twine. Tacky glue.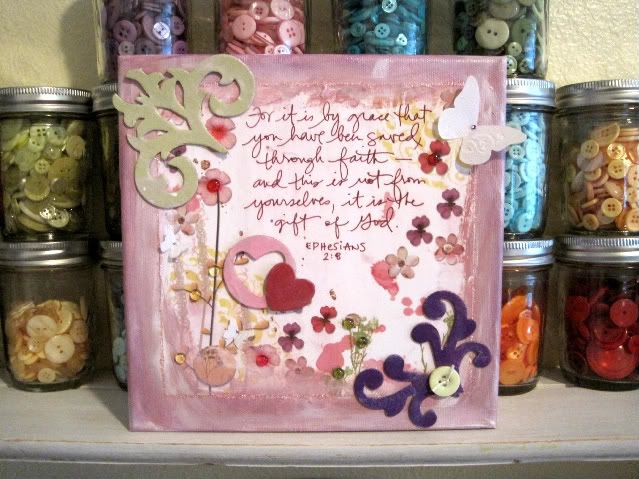 Enjoy! Create! Simplify!