Another Scrap Pile challenge from Maria.   She posts these every Saturday.  I made this a few days ago…  I'm finally sharing.  
I keep all of my scrap pieces of paper in this plastic container.   Its been great using up some of them..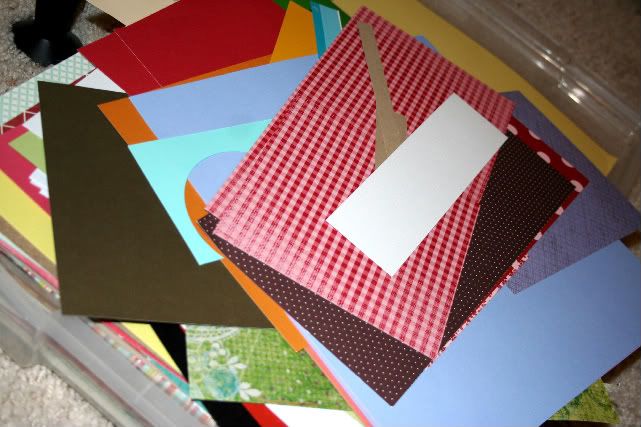 This weeks challenge had to have the color orange in it.   Not a color I use allot.   As I was browsing through some other blogs ,    Michele made this really pretty card doing opposite nesting with nestabilities.   I gave it a try too… 
The circle cutouts are nested inward.   The bottom layer has the smallest circle.
Aren't these fun popsicle colors?  I love the combo.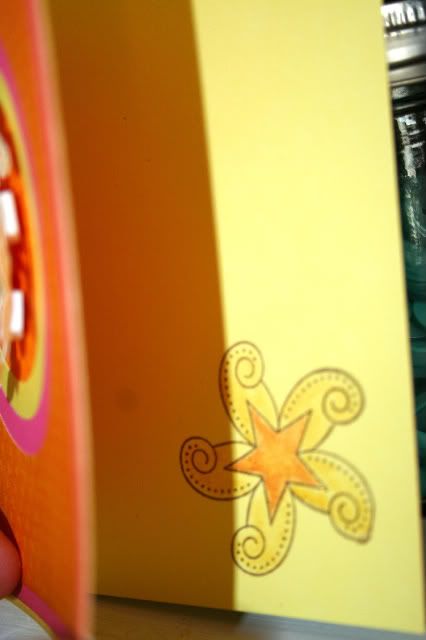 Products used:   CTMH – Sunny Yellow, Bubblegum. Bo Bunny. Verve – Star Struck. Ribbon. Button. Stickles. Twine. Twinkling H20's.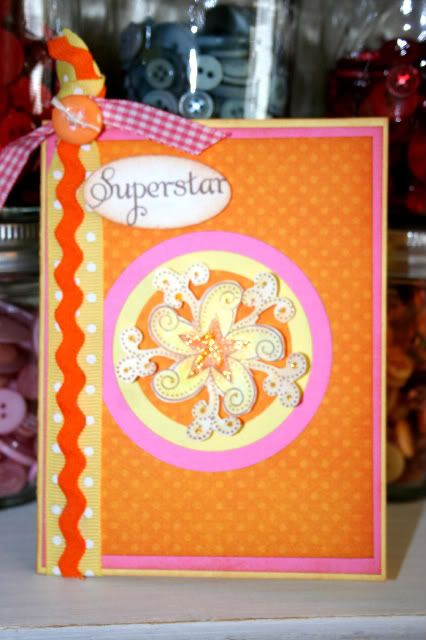 Enjoy! Create! Simplify!