I looked at the Tuesday Trigger challenge over at Moxi Fab World and it triggered this memory hidden deep in my brain.  I was reading a blog a few months ago and seen these amazing paper flowers.   Well…   today is the day I pulled that memory strand out and made a few.    What fun!   I wish I could give credit to the blog….  but I don't remember that part.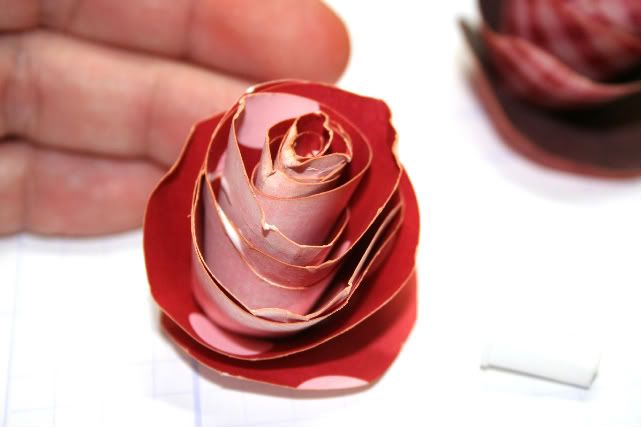 Warning…  I took lots of pictures to show these off.
Basically you cut about a 5 inch circle; cut it a little wavy.  You then spiral cut it to the center.  (Leave a nice circle at the end to attach spiral to). Now start winding to the center. When done, let is spring open a little and squirt some glue down the center.    I inked the edges of the paper before winding mine.   When dry, I brushed on some Shimmerz to make them sparkle.   I then cut out some leaves and antiqued them, too.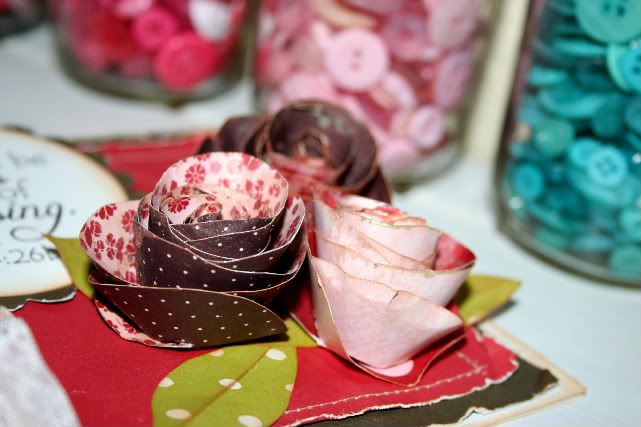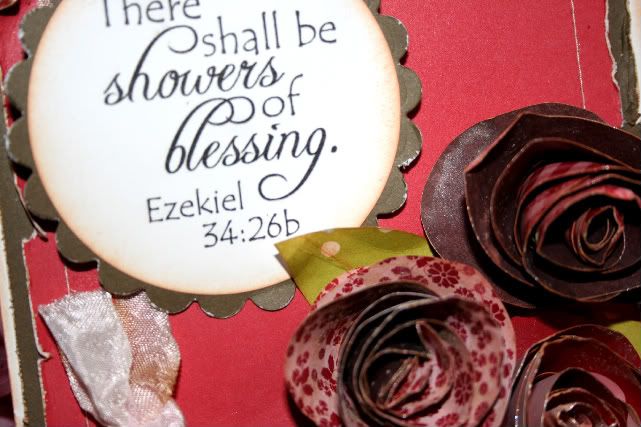 Products used:   CTMH – Tulip, Cocoa.  SU Papers. Shimmerz. Tim Holtz – Distress ink – Tea Dye.  Digi Scripture verse – Sweet N Sassy. Ribbon – Etsy -  MemrieMare's Shop. Nestabilities.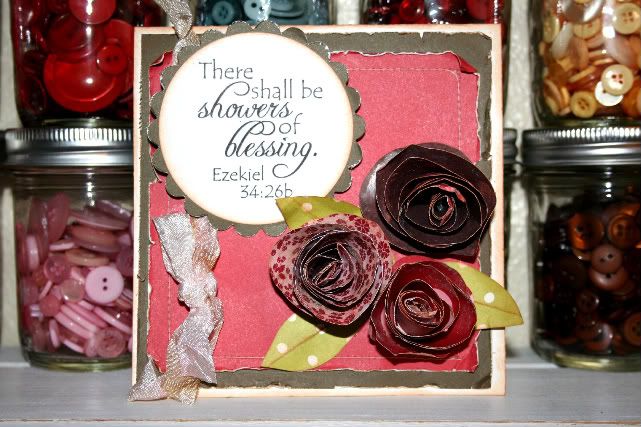 Enjoy! Create! Simplify!