"It's spring fever. That is what the name of it is. And when you've got it, you want - oh, you don't quite know what it is you do want, but it just fairly makes your heart ache, you want it so!
"
~Mark Twain
Are you liking the Pink, Grey and Green combo?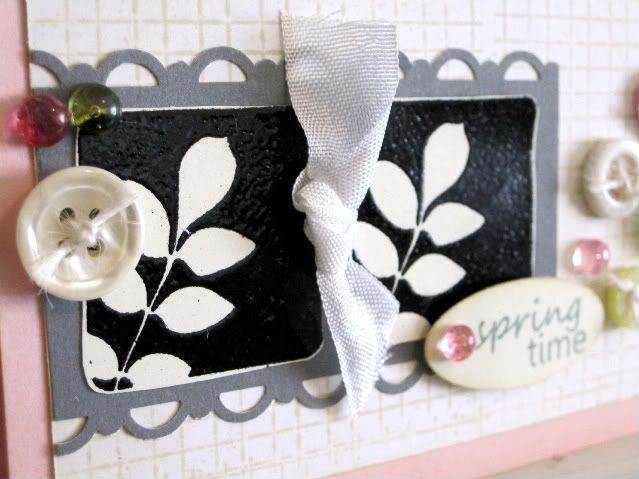 Products used:
PTI
– Take Three- Spring. Black Emboss powder.
CTMH
- Grey wool. Baby pink. Colonial white. White daisy. SU punches. Buttons. Twine. Robins Nest – baubles. Seam binding. Antique linen ink. CTMH – D1412 – Noted Backgrounds.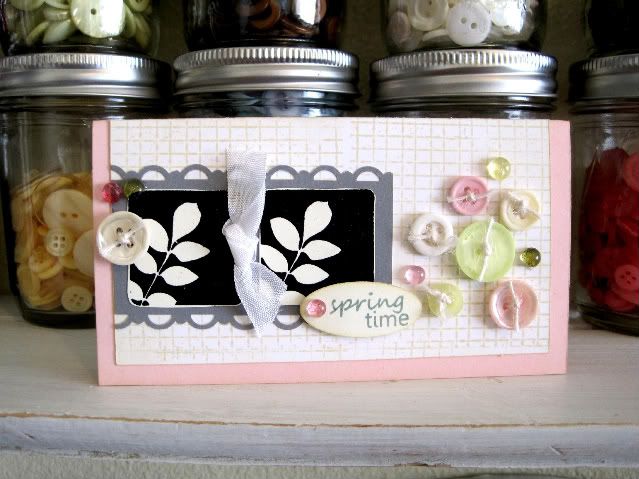 Enjoy! Create! Simplify!