This was taken last winter at the Holiday Christmas Craft Show..   We were silly and giggly the entire time!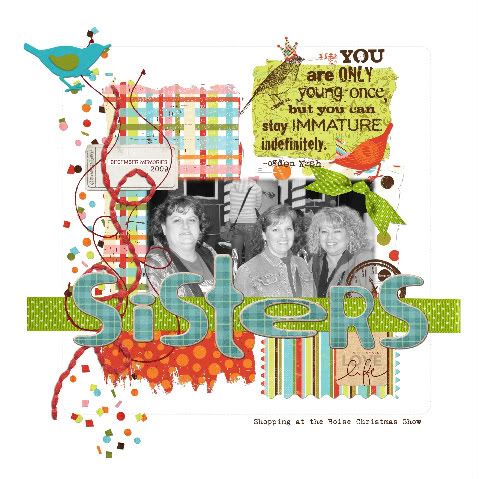 Products used:  Digichicks – Birthday Birds.  Plaid Flannel Monograms. Funky Playground – Sophia's day. Suzie's Day. Designer Digitals - AEdwards – Chipboard tags. KP- Memorable Spots- Months. Font – VT Portable Remington.  PSE7
Enjoy! Create! Simplify!