Imagination
, also called the faculty of
imagining
, is the ability of forming mental images, sensations and concepts, in a moment when they are not perceived through sight, hearing or other senses.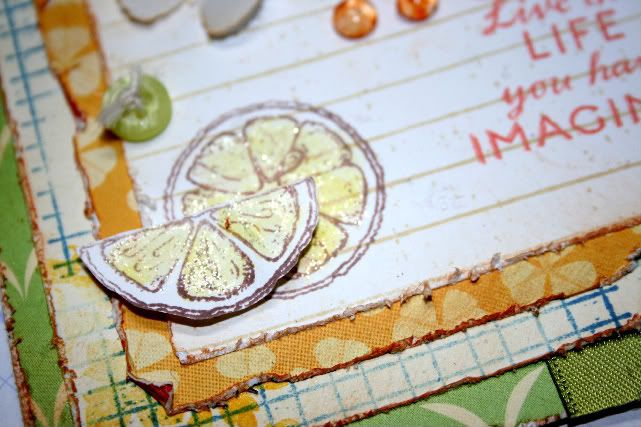 Imagination is the work of the mind that helps create fantasy. Imagination helps provide meaning to experience and
understanding
to knowledge; it is a fundamental facility through which people make sense of the world, and it also plays a key role in the
learning
process.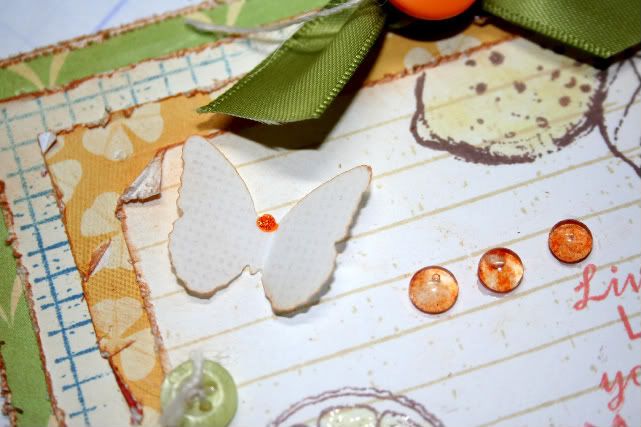 Imagination is the faculty through which we encounter everything. The things that we touch, see and hear coalesce into a "picture" via our imagination.
Imagination is an experimental partition of the mind used to create theories and ideas based on functions. Taking objects from real perceptions, the imagination uses complex IF-functions to create new or revised ideas. This part of the mind is vital to developing better and easier ways to accomplish old and new tasks. These experimental ideas can be safely conducted inside a virtual world and then, if the idea is probable and the function is true, the idea can be actualized in reality. Imagination is the key to new development of the mind and can be shared with others, progressing collectively.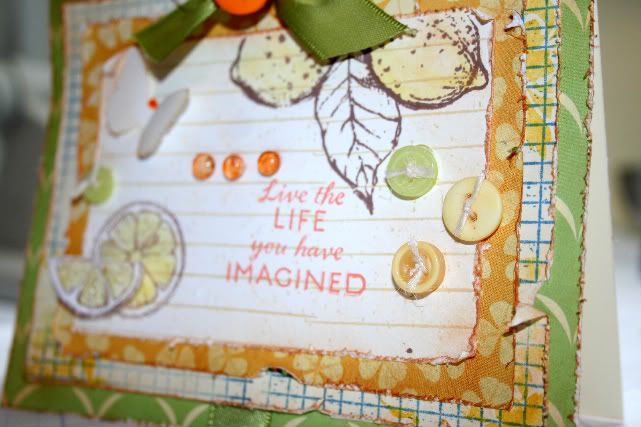 Products used: Cosmo Cricket – Earth Love.
CTMH
– Indian Corn Blue, Bamboo, Honey. D1412 – Noted Backgrounds. PTI – Giga Guidelines. Flourishes – Lemons, Life and Love. Stickles. Ribbon. Twine. Buttons. Robins Nest baubles. Twinkling H20's.
Go ahead! Let your imagination run wild!!