Unforgettable..... That's what you are... Unforgettable.. Though near or far...
Like a song of love that clings to me, How the thought of you does things to me,
Never before, has someone been more...
Oh sorry! I had that song stuck in my mind...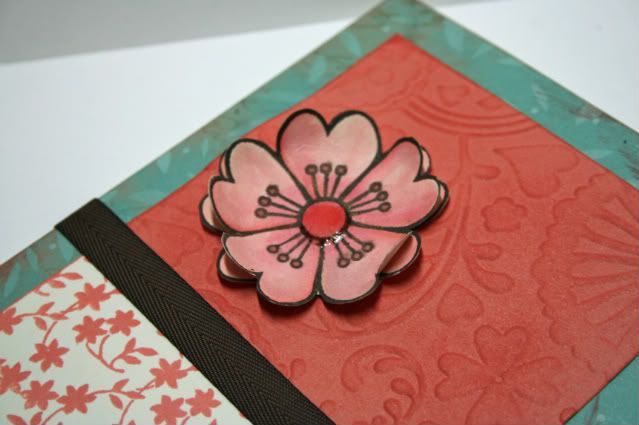 I used my new CTMH Unforgettable X7106B paper. D1335 Intrinsic Backgrounds, C1340 Aspiration. I ran the Sorbet cs through my Cuttlebug to emboss it. Inked all the edges with Sorbet ink. I stamped two flowers then watercolored them with my Sorbet ink and some twinkling H20's. I glued one on top of the other to make it look dimensional then dotted the center with Crystal Effects. I then added an extra large eyelet and some chocolate ribbon.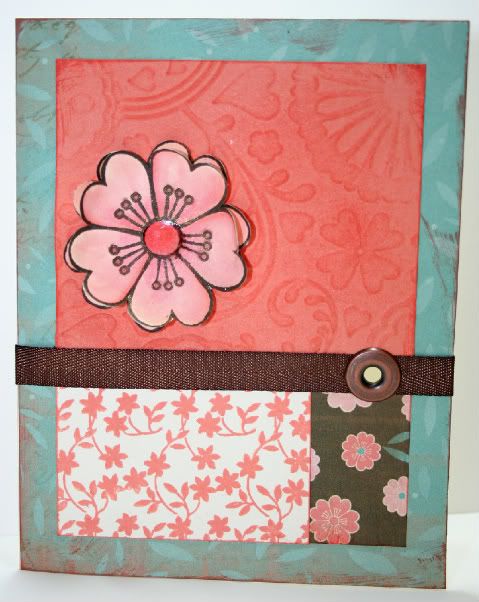 I love all of these new colors!
EnJOY!
Michelle