I've got a few more things in my room. Its a mess but it's mine.... This is probably the only room in the house that I don't mind if its in chaos! As long as its organized chaos and I know where everything is.. Its impossible to be creative and have everything "clean".
I have my papers, books and stamps in the closet... I have stamps in the drawers. I have ribbons in jars. Can you tell that Tanner has to follow me everywhere and loves his picture taken?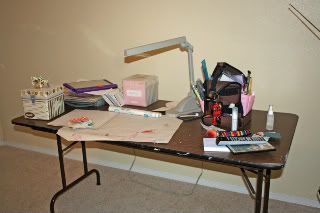 And look how I organized my punches! I bought a $6 over the door shoe organizer. Each little pouch has a punch or more in it..... So much easier to find than digging for one in a large box!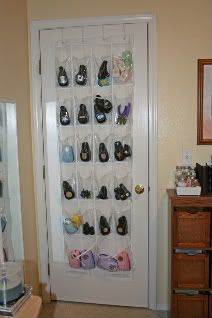 I've ordered a vinyl wall rub on. I should be getting that next week.
EnJOY!
Michelle