Being a creative person... I can only imagine the Joy the Lord has, being the Master Creator..
The newest 'His Holy Name' challenge over at
Faith Sisters
, is the word CREATOR.
I used the Scripture... Revelations 4:11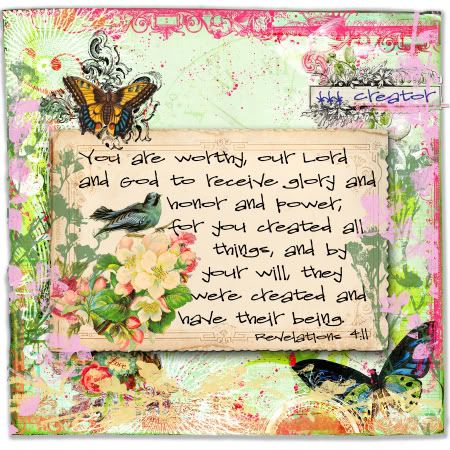 Product: Urban Junque and Organic Brushes -
Two Peas in a Bucket
. Font - Pea Reese. PSE7
EnJOY!
Michelle