Today is my birthday! I want to thank my parents for giving me life and a wonderful childhood.
Even though my Dad is no longer with us.. I still love and miss him. Mom... your milk must have been pure cream! Look at those cheeks! I love you!
(all of my kids had these same cheeks as babies!)
In celebration of my Birthday- I would like to add you to my RAK list.
AKA: Random Act of Kindness.


If you would like to receive a homemade card etc.. from me sometime during 2009, Email me your name and address. Look to the right, just under my mugshot and click on the Contact Me button. (subject: RAK)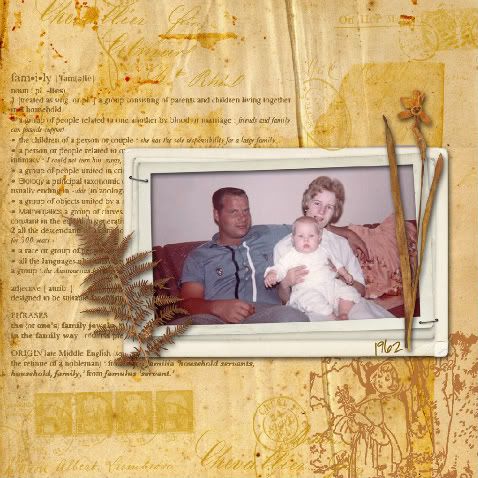 Products used: Christina Renee Designs- paper, pressed flowers, brushes. Designer Digital- brushes and photo frame. Little Dreamer- brushes.
Font - Pea Christy. PSE7.
EnJOY!
Michelle