When Eric was about 6, his favorite thing was My Little Monster. He got a couple for his birthday. This digital image reminds me of those monsters.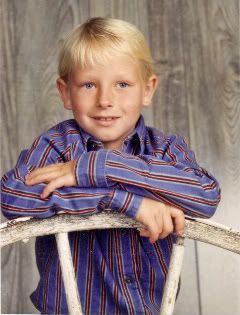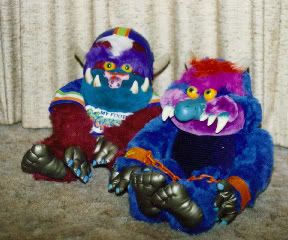 Fred She Said
has all kinds of digital images available. You just print them out and color them.
That is where I found this cute little monster. I also bought a couple of sheets of flowers. You just print them on card stock, paint them and cut out and attached to your card. The flowers I created have 2-4 layers, attached in the middle with a yellow brad. You can get the monster
HERE
This flower kind of looks like a daffodil. Don't you think? I don't care what anyone thinks. I think he's a cute little monster.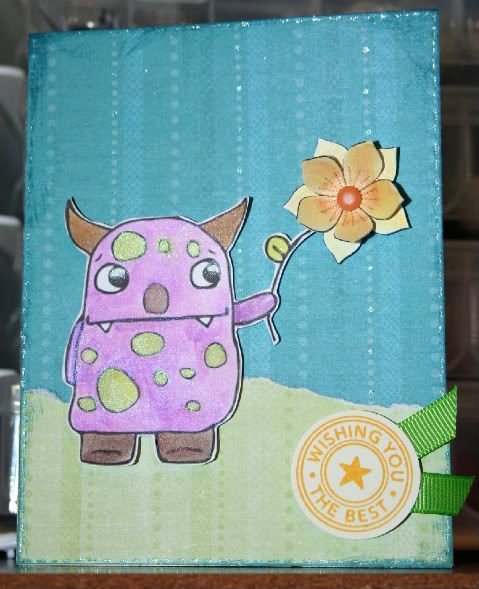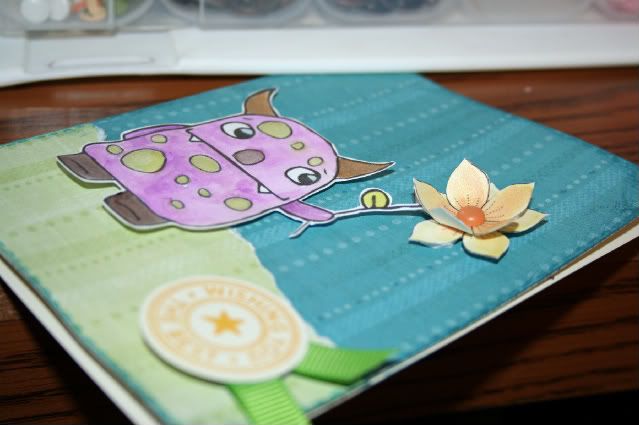 Products- CTMH X5806 - Emporium creative basics. SU-Riveting. Fred She Said- digital image. Twinkling H20's. Yellow brad. Green ribbon. Jelly roll pen.
EnJOY!
Michelle