When I seen this new Clear Art Stamp - Bouquets of Joy, I had to buy it! Not only because I love the flowers and the cute little girl holding them but because... remember?? My word for the year is JOY. Wishing you bouquets of JOY!
My Mama had a birthday on the 8th. She was planning on coming to town on the 6th for a week to visit. It was snowing pretty hard and she didn't want to drive on the snowy roads so I talked her into getting a plane ticket and she could rent a car when she gets here.. Well.... She got her ticket to arrive the night of the 7th ... She called me that afternoon and told me it was blizzarding and that all flights had been cancelled. Dang It! Now she's going to try and come in April.
I made this cute card for her....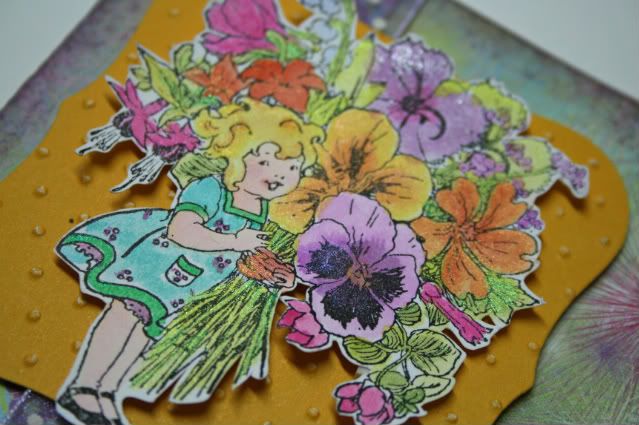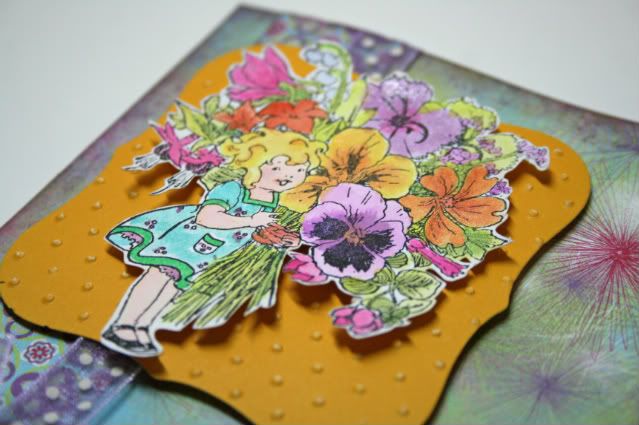 Products used:
Basic Grey - Euphoria. Clear Art Stamps - Bouquet of Joy. CTMH - Boutique borders D1332.
Twinkling H20's. Grape Glace Shimmerz. CTMH - Purple Pansy ink, Taffy ink. Ribbon. Buttons. Nestabilities. Cuttlebug emboss.
EnJOY!
Michelle