I love buttons! I'm not sure why but I've been collecting them for 15+ years. I painted a box to hold them about 15 years ago. I added them to some of my tolepaint projects... then I started stamping and scrapping and the rest is history. I used to add them to almost every card. Now that I'm getting my craft room organized they're easier to find... so you'll be seeing more of them on my creations. I poured them out on white cardstock and took a few pictures to share.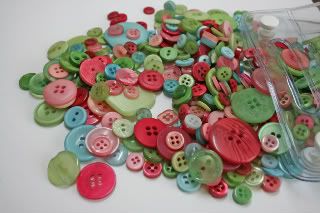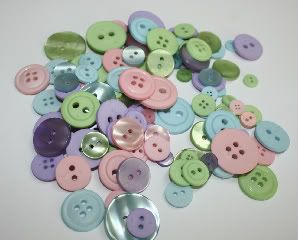 This is the picture I used for my background on the scrap page I created.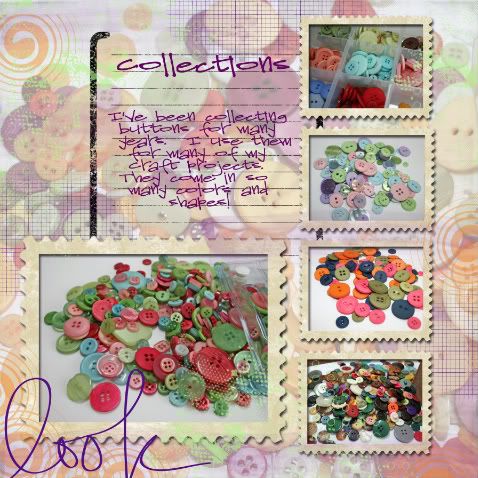 Products: PSE7, Designer Digitals - postage stamp frames, misc brushes. Font - Pea Reese.
EnJOY!
Michelle